Wrexham Weekend?
October 16, 2023 @ 11:10 am 🔗 Post Link
Welcome to Wrexham, Boyz Weekend, Ball Hockey, Friends, Buffalo Bills, Buffalo Sabres, Captain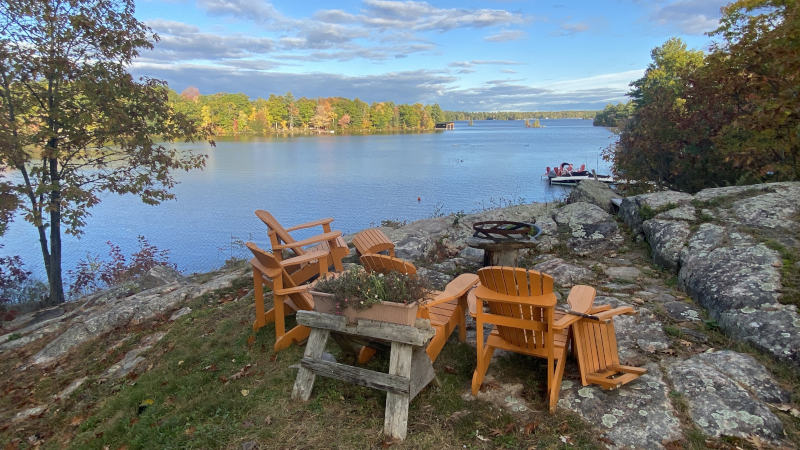 Ball Hockey moved venues again! Now we are in a good sized gym in town. It is a great setup. We were really short on numbers. Fortunately, we had someone from another team sub for us or we would have played the entire game without any breaks. OH GAWD NO. It was a close game for a while but we managed to open up a lead in the later periods and went on to win. More shenanigans from the usual suspect. 99% of people can play for two hours without issue. But this gem in 1 hour was involved in two of our players taking a tumble. In a non-contact rec league. *smh* It was great to see the guys on the team. We are going to be really competitive this season. I don't feel too bad. My knee continues to feel 'weird' off and on. There is no pain but something doesn't feel right...
The new sports glasses worked great! I was able to use my existing glasses' strap too.
The Boyz Fall Harvest weekend was this weekend. Unfortunately, JD had a commitment with his wife, Ury came down with Covid (eee!) and Liam got a better offer. So, it was just Bill and I. We made the best of it. It was a really chill weekend. He introduced me to the series Welcome to Wrexham. It is essentially real life Ted Lasso but from many more perspectives. Rob McElhenney and Ryan Reynolds really did buy a Welsh lower tier football club, warts and all. A lot of the 'behind the scenes' footage reveals ups and downs of those connected to the team. It isn't all fun and games. I find to be well researched and details a lot of Welsh and local history. It is very well edited and produced as well. The series has much more substance that I would have imagined. Sure Ryan and Rob try to be comic foils at times but they also come across acknowledging the importance of the club to the town. We burned through 10 or so episodes. It is a surprisingly touching and impactful series. Well done lads. Go Wrexham! ⭐⭐⭐⭐½
I received a very moving message from Captain reflecting on our friendship. I don't thinks guys often say emotional stuff to each other. It kinda took me by surprise. Thanks buddy, it really means a lot to hear. 😢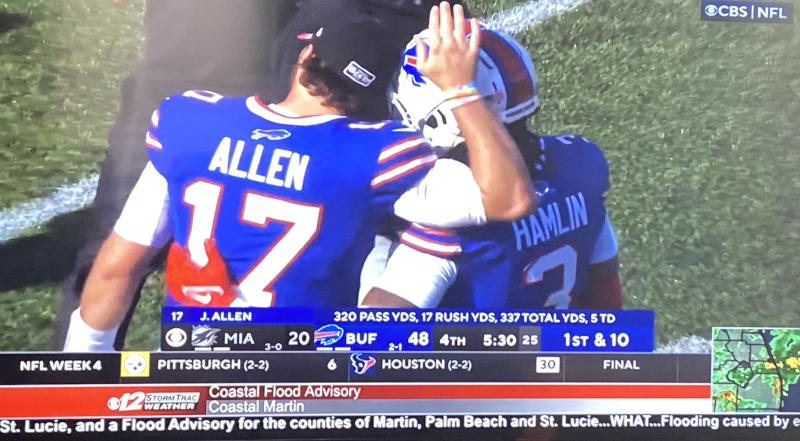 Wow, that Bills game...Giants had their number for the entire game and were pressing to win down to the final play. Phew. Close one indeed.
Sabres have not started the season very well at all. Some key players (and lines) are invisible. While they did play better in Long Island, if they are going to take a step this season, they need to beat some playoff calibre teams. So far 0-2.
The Middle East is sure building toward a massive humanitarian crisis. Gaza is running out of water, food, hydro is off. Is Israel really going to starve hundreds of thousands of innocent Palestinians? It is barbaric! Here is a tasty serving of U.S. hypocrisy.
It is day 600 of P*tin's 3 day war. *facepalm* 🤦