Ottawa Valley Thanksgiving
October 7, 2023 @ 10:10 pm 🔗 Post Link
Killaloe, Family, Friends, The Rendering, Toronto FC, Buffalo Sabres, Ubiquity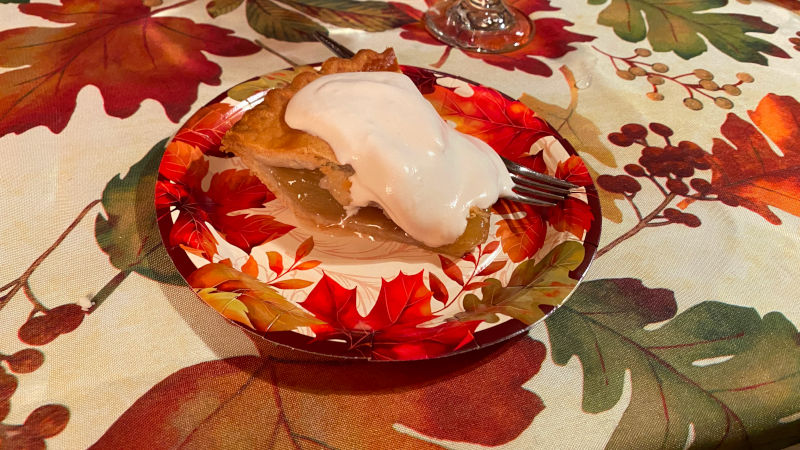 It is the Thanksgiving weekend in Canada. 🇨🇦 We drove up to the Ottawa Valley to visit bdot's Mom, friends and family in the area. Getting there was a long drive. After running a bunch of errands, then having to back track 30m after a missed exit - the trip up felt very tiring. Oh, and getting to Huntsville expecting to grab a coffee, only to find the doors locked 20m early, drive-thru closed and staff still inside. *slow clap Starbucks - would a unionized Starbucks staff work better?*
We stayed in Killaloe with bdot's Mom. Her Mom saves various crimes dramas to watch at night. I mistakenly agreed to watch The Rendering with her. I didn't know Shannen Doherty was such an awful actress. What a brutal movies. Stiff, laughable acting, embarrassing and predictable (eyerolling) script. Ugh, even exploiting Shannen's assets for the entire film still render this an insufferable ⭐¼. Nearly two hours I'll never get back. *shrug* We had a few nice hikes with members of the Coven and spent some time walking around Barry's Bay. Oh and a hearty fsck you the the Tr*mp nutjob on the main street.
There was some family time at Round Lake. We enjoyed an incredible Thanksgiving dinner at put together by bdot's Aunt. Great stuff. I was sooo full! It was nice to see family that we rarely ever see.
TFC win (smirk) the wooden spoon for finishing last in MLS. Woof. What an absolutely crap season.
Bills playing at Hotspur stadium in London, England. Full house. Pretty remarkable venue. So far, the Bills have not showed up. Bills didn't get any momentum. It was close however.
At least Tottenham FC won. Top of the table!
More war. Ugh. Israel and Hamas. Hundreds already dead...Israelis killing Palestinians. Palestinians killing Israelis. Hate builds. Repeat. A sad, sad situation... now escalating dramatically...
Did a bit of work on APTBT. I've added some tracking using ipinfo.io. It is very cool and grabs basic location and server data. It appears they give you 50k requests free a month. Unless I'm getting spammed, I won't get anywhere near that... So it seems like a wonderful API. I also updated posts to Novenber 2015.
It was a long, miserable, gray, rainy drive home. We did get Kawartha Dairy however... so there is that.
Sabres sign Dahlin! From sabres.com: Dahlin got his wish Saturday night, when the two sides agreed to an eight-year, $88 million contract that will keep the defenseman in Buffalo through the 2031-32 season. It is the richest contract in franchise history and carries the second-highest salary for a defenseman in the NHL, behind Erik Karlsson.
Really starting to wonder about Ubiquity updates. I swear every time we are away for a few days, I come home to find an update has been applied and my HD extenders are ISOLATED. Fortunately, they adopted first try this time. Have they FINALLY got it sorted out?!