Jays look unimpressive
October 3, 2023 @ 09:10 pm 🔗 Post Link
China, Toronto Blue Jays, Home, Family, Politics, U.S.A.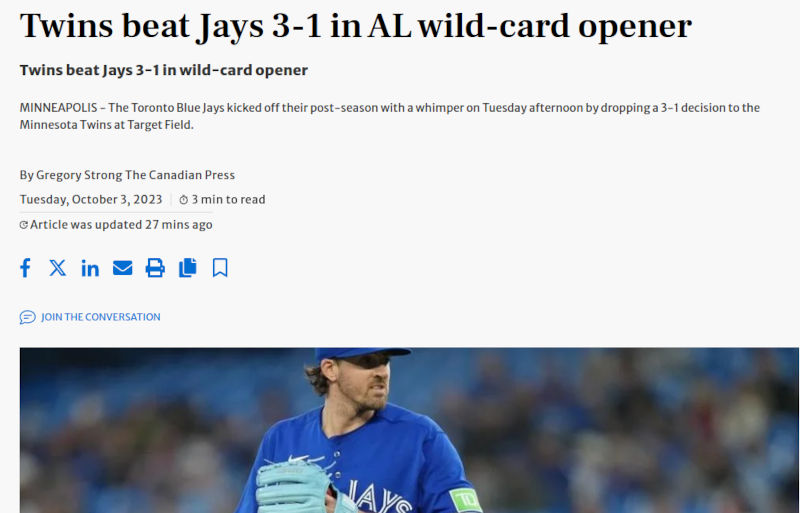 Jays in another play-in series to progress in the playoffs. Once again with a pretty lackluster effort. Pitching was inconsistent and the bats were quiet. Next game is Wednesday. Ho-Hum. I don't watch much baseball... even the playoff game seemed pretty dull.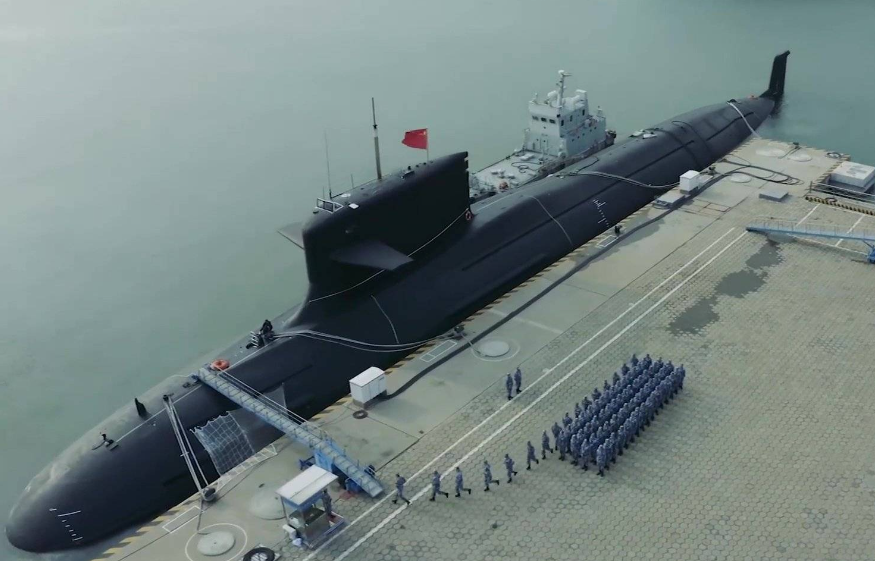 Apparently China got one of its nuclear subs caught in one of their own traps. The sub is worth over $750 million. China lost 55 crew. China refused foreign aid and deny the incident took place. *whistles*
Dentist today. Ugh.
Heading North Thursday to visit bdot's Mom.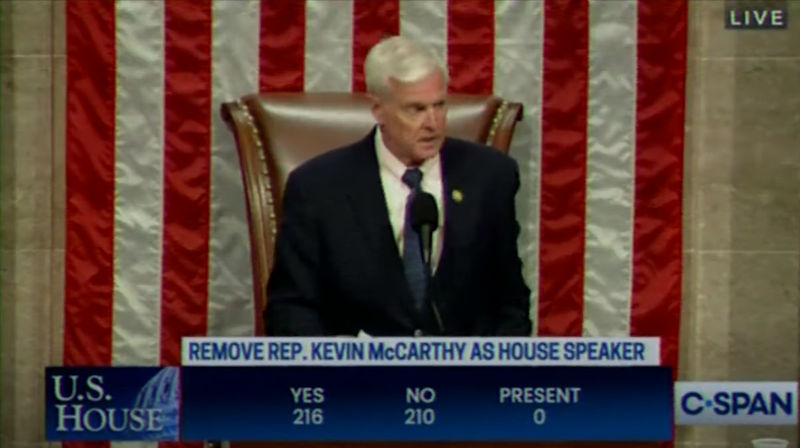 Historic news South of the border with McCarthy getting ousted as speaker of the house. It has been a century since this last happened. I guess there will be even more political chaos for the U.S. to deal with. More good news, a New York judge put a gag order on Tr*mp. Hopefully it remains in place for the rest of his disgusting existence. Wow, Breaking Points saying that the government is now locked into finding a new Speaker. No other business can commence until a new speaker is found. Sooo, these hamster wheel could be spinning for awhile...
UPDATE!
Not looking good for the Jays. Blew a based loaded opportunity and have left 8 men on base. *raspberry* That is what I get for watching a Toronto team...Jays getting nothing done in either game. What a disappointment. Jays down to an out. A strike. What a pathetic whimper of a series.