I see a deal
September 30, 2023 @ 04:09 pm 🔗 Post Link
Health, Home, Gardens, Ball Hockey, Sleepers, Tottenham Hotspur FC, Cargo, Guy Richie's The Covenant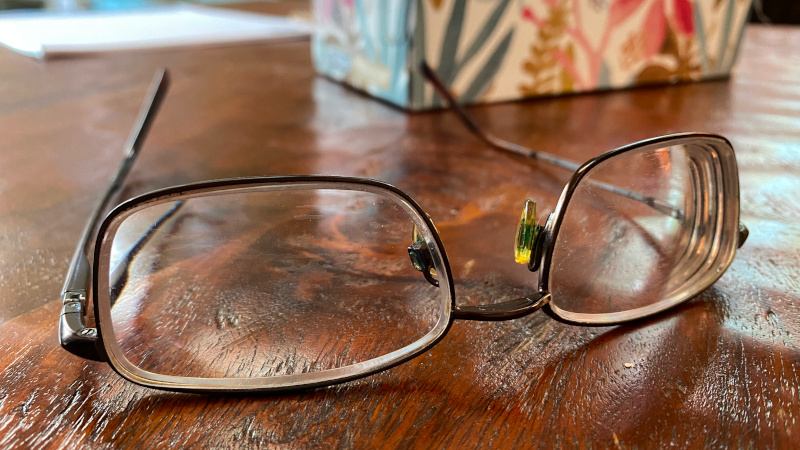 My current glasses are in rough shape. They are four or five years old I think. Due to my really poor eyesight, my lenses are thick and expensive. (yaye!) So clearly we were looking for a deal. I've spent close to $900 on *one pair* of glasses in the past. Someone mentioned to bdot that Costco has reasonably priced glasses. We checked it out. Ha, I haven't picked the glasses up yet so I can't speak to the final quality... but the price is right! I got THREE pairs (one day to day, one sunglasses, one sports) for $600! Incredible. We haven't been to Costco in years... we had to renew. I'd say this was well worth it if the glasses end up being solid. I have no reason to think they won't be... The counter person in optical was pretty funny. We were there a while. Bdot got FOUR pairs o glasses. Phew. Two of Three pairs are already ready for pick up too!
Ball hockey is back. We played out first game of the Fall session last night. It is in a new venue this session. It is a small gym so we have decided to play 3 on 3. It was a fast and fun night. I'm sore today but I expected I would be worse. I think we'll have a good season if we get our team to show up.
Bdot is away with the Coven at a wine tasting weekend in Picton.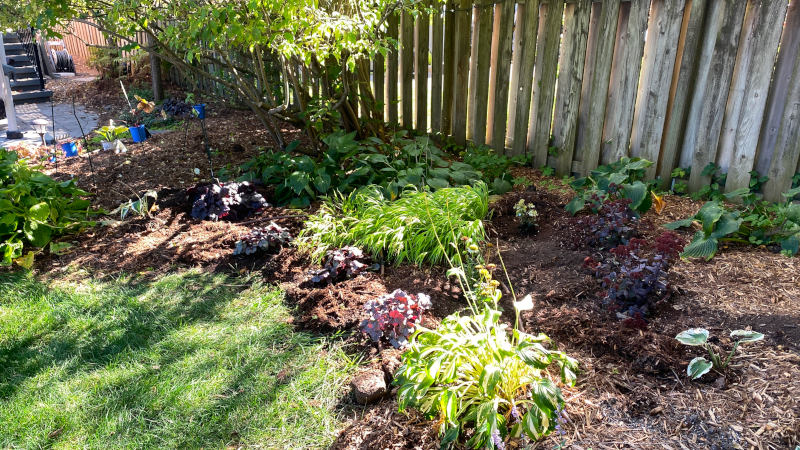 I was sore but still got another section of plants in the ground today. When did gardening become so taxing on the body. Ugh...We got some grass seed at Costco and I've spread it around some vacant areas on the lawn. I *think* I some growth but so far it seems really disappointing...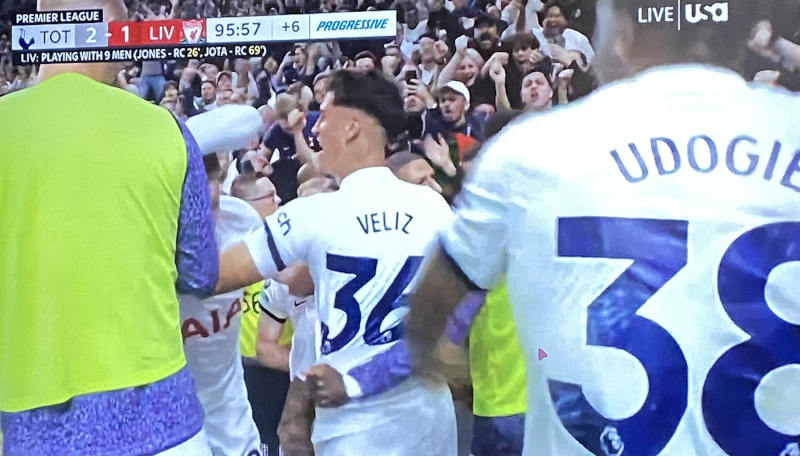 Great game today with THFC v. Liverpool. Liverpool got two reds but kept a strong defence until the final moments of the game. The Spurs got a bounce off a defender to win the game very late in stoppage time. Amazing.
Relaxed with a few movies this weekend. I was a little underwhelmed with Sleepers. In spite of the great cast and great acting, I found this crime/revenge film to be a bit dull. Not sure if it was the screenplay or pacing but I thought it had some serious lulls. ⭐⭐½ I guess I'm in the minority on this one. I found Cargo to be a bit better. Another weird global pandemic film. This one in Australia. ⭐⭐⭐ The best however was last: Guy Richie's The Covenant. Wow. It was just excellent. Action, history, an incredible, but, sad story. Great acting. If you make a promise (a bond, a pledge or commitment) to someone, you should honour it. Pretty sure the Canadian government screwed the interpreters too. *smh* ⭐⭐⭐⭐
And speaking of shitty things the Canada government does... these Juicemedia 'ads' are incredible. A dose of reality:
And in case you need more sobering reading. You can see what Canada is doing to the Wet'suwet'en people here. With one side of the mouth we talk about reconciliation and cooperation, on the other side we are forcing out way through their land for profit. Yup. The more you know!
Huh, apparently the Jays made the playoffs! Nice come from behind win for the Sabres too!