Skinny Raptors go for Championship
June 8, 2019 @ 07:06 pm 🔗 Post Link
Biking, Canada, GTA, sabres, TFC, FIFA Women's World Cup 2019, Raptors, Skinner
!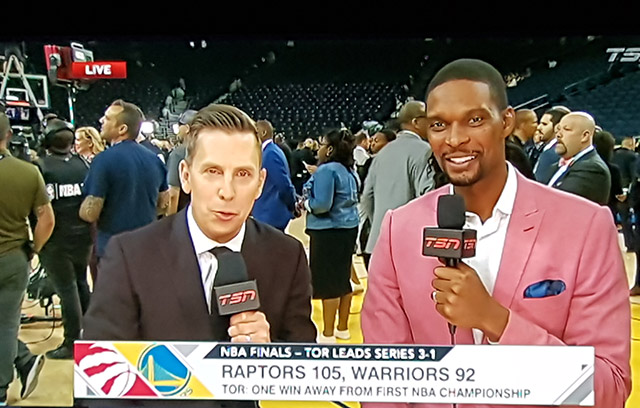 Wow… Raptors are one win away from being NBA Champions! Monday it will to take everything to beat the multi-year champion Warriors. Could it be a historical day?! Very exciting!
The great sports news continued with the Sabres FINALLY getting Skinner signed long term! 8 years, I think around $9M average. So he is locked in as a Sabres for the rest of the career. So that is promising. He is a competitor.
And TFC scored late to tie in their game. The reffing was, again, horrible. Two PKs against. Ref getting in the way. Missed calls. More missed calls. Wow…
The World Cup started today with France blowing out South Korea. The Canadian Ladies kick off Monday.