Final Week
May 14, 2019 @ 06:05 pm 🔗 Post Link
Biking, caledon, Family, Raptors, Umbrella Academy, Web Hosting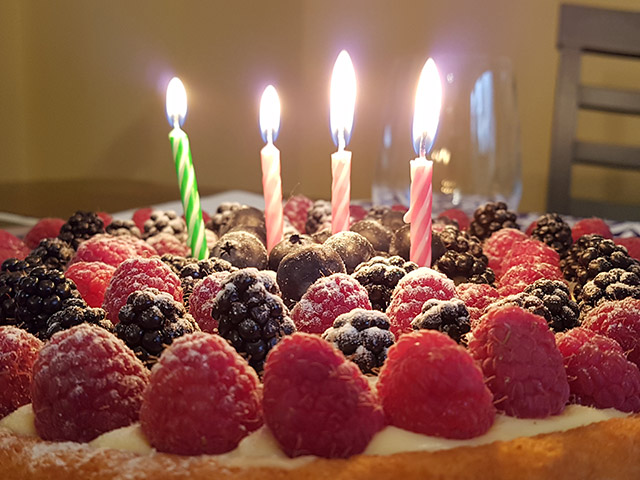 We have been watching Netflix Umbrella Academy which has been odd. The acting and production is good but some of the writing and plot is rather head scratching. There are numerous plot lines which are slow to be explained. It is overall pretty solid, however.
Raptors win! Raptors win! WHAT. A. SHOT. I'm not a huge basketball fan, sure very bandwagony, but I did watch some of last night's game 7 and it was incredible. The finish was like a Disney film.
We had a busy weekend. Friday was ball hockey. We lost a close game v. Red, I played the second v. White. We handed them their first loss of the season. It was nice to be part of that. We met up with the Ball Hockey folks at Chuck's for a social night. It was a fun night, met some great people and heard a lot of stories. We found out one of the ball hockey players also joined the Caledon Cycling Club, so we are looking forward to seeing him there.
Saturday we has my sister, JP and Willow over for a BBQ. It was a good night. The BBQed shishkabobs were great as was a berry flan dessert. We had a long walk in Palgrave to round the day out. By Sunday I was bagged and sore. We had a pretty quiet day recuperating and avoiding the rain.
APTBT BLOG NOTE:
I'm in the process of trying to get 3-4 missing entries from my EX-webhost. I'll update what I can from memory if that doesn't come through. I have zero hope. They are complete clowns.
APTBT BLOG NOTE:
Huh, is it possible to find a web host that doesn't suck? Bluefur, which was my host for a few years and were quite good was bought by Site5, and they are at best okay. I have stayed with Site5 and feel like they are very unprofessional and indifferent to their account holders. I'm a web developer looking for work. Site5 hosts my portfolio site so uptime is critical for me right now. So, what do these clowns do? They migrate my site WITHOUT NOTIFICATION. They claim to have e-mailed, but it is an easy search to prove they did not. So I've not only had some downtown but I've lost around 4-6 weeks worth of SQL (blog) data and content from my portfolio site. Needless to say, I'm not impressed. I have a ticket to get my 'current' SQL data (which support staff shouldn't take more than 48h to create…) well, it well past 48h and they haven't even updated the ticket. Normally I would look forward to a migration to a new server. It has a newer version of PHP and CPanel… if only they would have notified me, I could have backed up my data and avoided hours and hours of "support" time.. which is *still* on-going. Sighhhhhhhhh……So all of April is -for now- gone.
APTBT BLOG NOTE 2:
It seems most of the photos older than 2017 are not appearing correctly. I'll have to look into why. Joy Joy Joy.
APTBT BLOG NOTE 3:
Okay, it was a simple URL path search and replace to fix *most* of the photos. Might be a few missing unrelated to the move.
APTBT BLOG NOTE 4:
Obviously, the blog is using a new theme. I've lost whichever theme I was using and all the custom CSS and coding it had. *sigh* Undecided how long I'll keep the current theme/appearance.