Getting outside
February 28, 2017 @ 10:02 pm 🔗 Post Link
hiking, Buffalo Sabres, Palgrave, Skinny Taste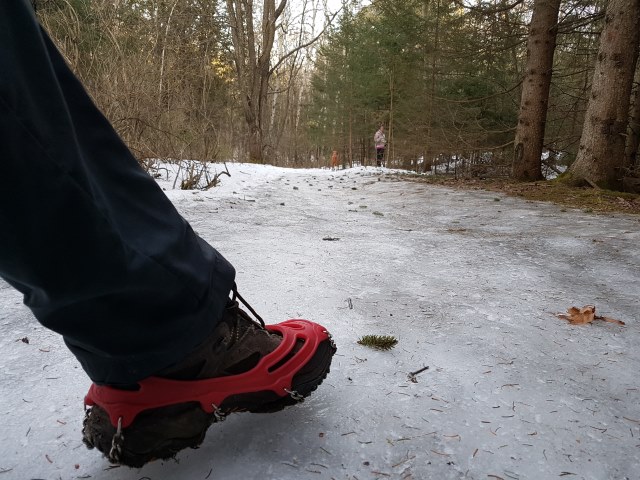 Our weekend walk was at Palgrave on Sunday. We left without thinking about the possible condition of the trails. The trails were around 70% ice. Hiking with just our hiking shoes would have been impossible. Fortunately we had our crampons in the car. They made the impossible, possible. It wasn't surprising that we didn't see many people hiking that day. We have a loop we call the 'Red loop' which is our new standard walk now. It is about 5.5km.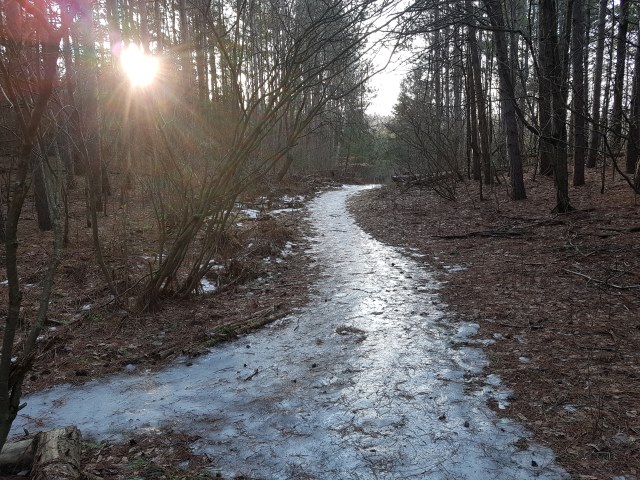 Saturday we spent a good chunk of the day preparing meals for the week. Skinny Taste continues to be out go to source for recipes. Navy Bean soup is yummy, as is the unstuffed cabbage rolls which are delicious!
The Sabres returned from their bye-week with two disastrous games. With a playoff berth on the line the Sabres choked, losing to the two worst teams in the league. So instead of taking a step forward and a legit shot at the playoffs, the Sabres, once again, stumble down the standing and out of the playoffs. Sigh. Another disappointing season. The response from Tim Murray? So far, NOTHING.
There was a pretty embarrassing gaffe at the Oscars. There was a mixup with the presenter's cards so the wrong movie was announced for Picture of the Year. Awkward. The actors seem to have handled it well however. Best picture was Moonlight.