10km walk to get the mail
January 2, 2017 @ 08:01 pm 🔗 Post Link
bdot, caledon, Canada, hiking, Jason Bourne, Mono Nordic, Orangeville, Palgrave Forest Map, Star Wars – Force Awakens
Happy new year! Our original plan was to join our cottage friends in Perth for New Year's Eve… but there was the flu going around so we stayed home. For the first time I can remember I enjoyed a quiet NYE at home. The wife and I watched Force Awakens and Jason Bourne. So an action packed movie night. Saturday we ventured up to Orangeville to go skiing at the Mono Nordic Ski club. It was an incredible day for skiing. It was awesome! We keep contemplating moving to Orangeville, and the outdoor resources are certainly another reason why. It snowed the night before – so it was pristine and beautiful along the ski trails.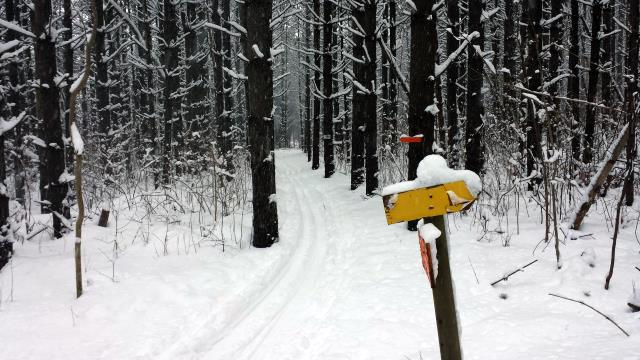 After skiing we stopped in at Homesense and found a killer deal on a chair for the Mancave. I like it and it was an incredible deal but I'm still evaluating if it is the one. We also made a visit to Aurora to visit Bdot's sister since it was her birthday and was stuck at home with The Boys.
We've been outdoors all weekend. Yesterday we did a big chunk of Palgrave forest. I think it was around 9km. A great day for a walk. We saw tons of people on the trail (which is a rarity).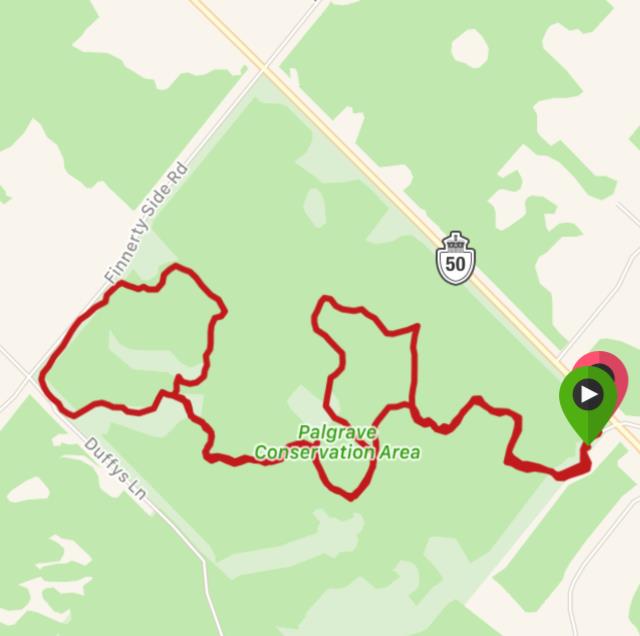 We found this chap during the hike.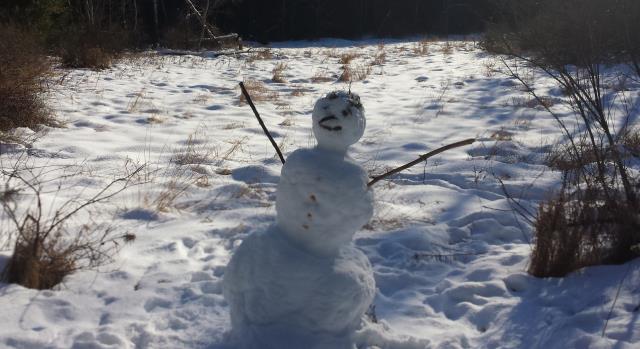 Here is the Palgrave Forest Hiking Map. Maybe you can figure out the route we took.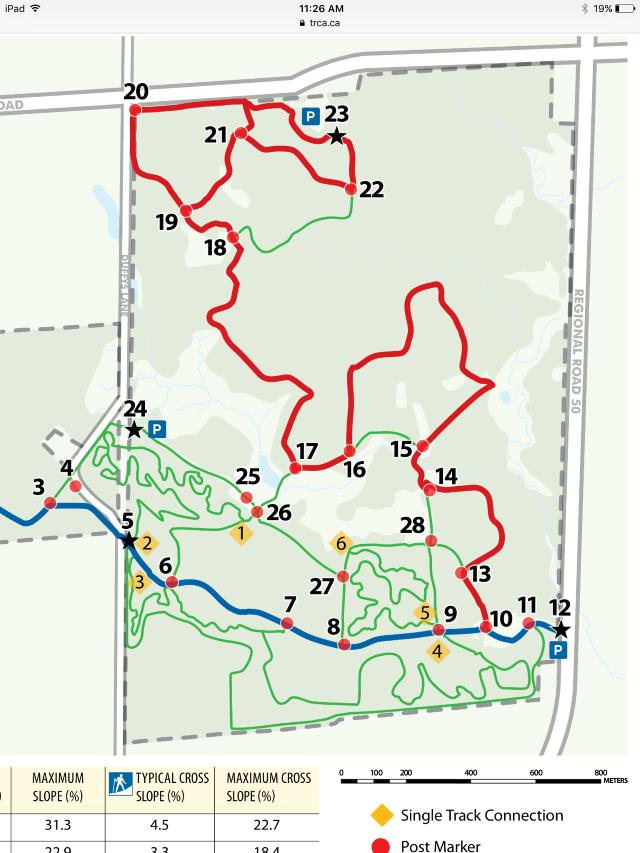 Today we thought we'd stick around home for our walk. Wow…! There is some amazing conversation land tucked behind a lot of the subdivisions in Bolton. We walked close to 10km today and were in greenspace 90% of the time! This was today's monstrous walk.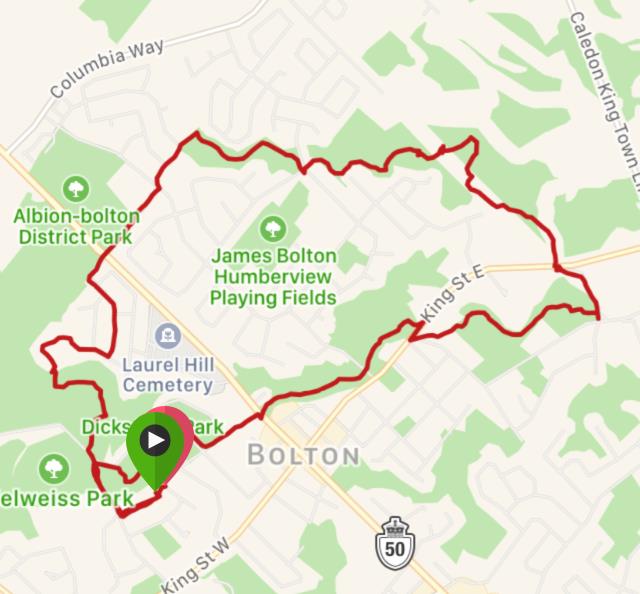 The key is walking up the hill near the Bolton sign. It leads up to some trails that follow to the left. We'll certainly do this remarkable loop again. It was a long walk. Picked up the mail at the end.
Sabres continue to suck. I wonder if Bylsma's days are numbered. Canada is into the quarter finals. I'm not sure if they'll get past Sweden….