Mountains, Hills and the Six
June 10, 2019 @ 09:06 pm 🔗 Post Link
Biking, caledon, hiking, home, MX Linux, Raptors, Zorin OS Linux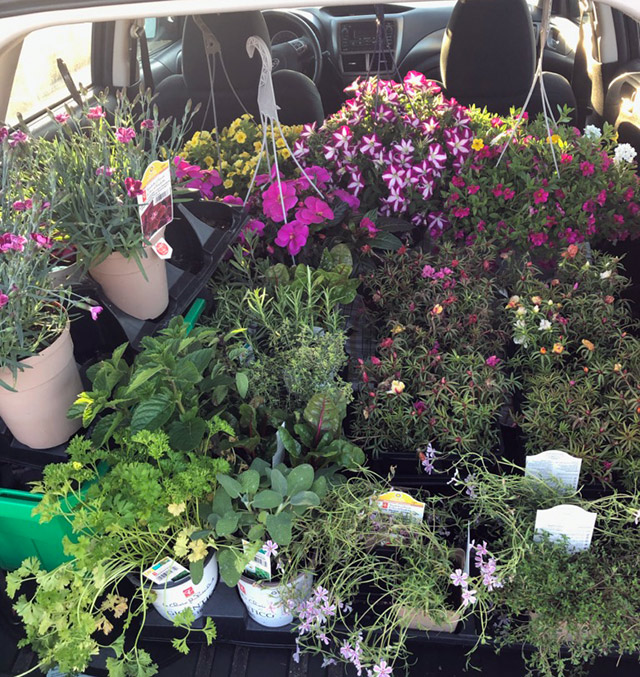 Yard work is never done. At best you can reach an acceptable level of weeds and maintenance. We did a fair bit of work this weekend but we are far from acceptable yet. It will take a few more sessions of weed pulling and planting to get there. It is a slow, incremental improvement. Bdot clearly went nuts with flowers, so the hits of colour improve things considerably.
Saturday morning we attended a bike clinic in Albion Hills. Our hockey buddy also showed up. The clinic went over the basics of mountain bike riding followed by a ride. Everyone seemed pretty keen to keep riding. We are starting to recognize a lot of the "two" group of riders. It was a good ride, we took advantage of a lovely morning.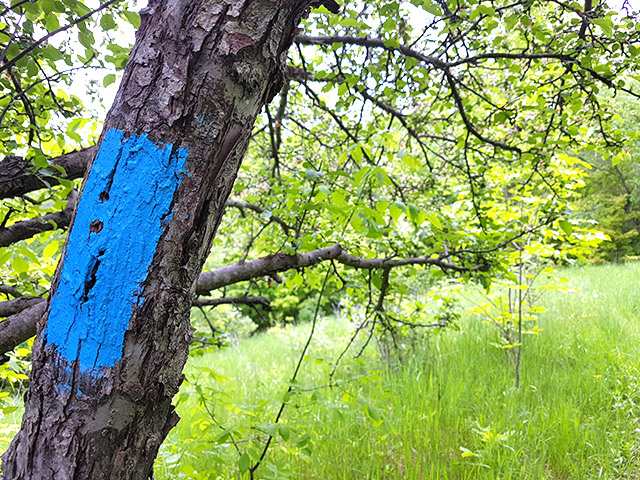 Yesterday we ventured up towards Orangeville for a hike in Hockley Valley. We've done this hike before. Legend and her daughter joined us. It was another great day to be outside. Clearly – we've never seen so many people on trails ever. The parking lot was full and we ran into several large groups of hikers. Hockley is hilly, it is up and down, all the time. Hockley is always a nice hike, there are many different sections to hike and it is easy to create hikes of varying distances with loops etc..
St.Louis had their shot last night at the dream first Stanley Cup win at home in front of their fans. But they layed an egg instead and Boston forced a game seven. I can't see the Blues winning in Boston and Tukka looks unstoppable. So probably another Bruins win. *yawn*
Hopefully, the Raptors have better luck tonight with some home cooking. Could be a historic night!
FIFA World Cup has started, I've watched some good games already. The level of quality really varies from team to team. Canada takes the pitch today for their first game.
I like trying distros. Tried Zorin OS Linux… installed okay. UI is very safe and basic. Very windows. It clean and simple. Fine.
Reboot. *type in password* *screen flickers* *returned to login screen* WTF? *type in password* *screen flickers* *returned to login screen* Sigh… FAIL Not a good first impression… *Downloads MX Linux…* Try again…
UPDATE!
Ugh. What could have been… Like the Blues, the Raptors piss away a shot at a championship. So many missed shots early… then losing by a point… after the Warriors made their shots… Phew… Well, game 6…. Shame about Durant. Sure didn't look like he should be playing. Someone should be fired…
UPDATE!
MX Linux is impressing so far. XFCE4/Conky installed by default/Update system works well… Really no complains. A really thoughtful, functional distro. Huh. Based on Debian, not Ubuntu which is my usual go to.