End of the Miller Era
February 28, 2014 @ 07:02 pm 🔗 Post Link
Buffalo Sabres, sports, Ryan Miller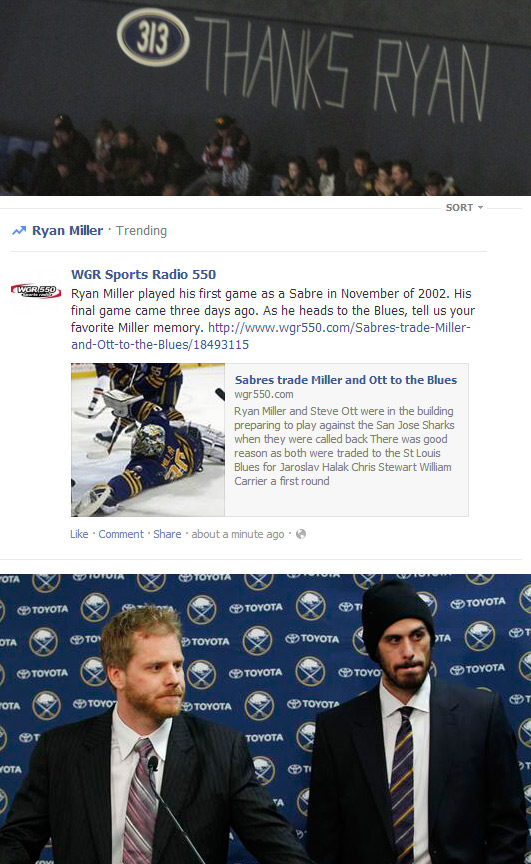 Although it was inevitable, it is still sad to see Ryan Miller leaving Buffalo. He has been the soul of the Sabres for the past 5 or more years. Classy guy all the way. Go win a Cup in St.Louis, you deserve it!
Ott also traded. Bah. Even though I knew these trades were coming… still feels like kick to the junk.
Gawd. If that wasn't enough… now LaFontaine has resigned. Why is unclear. Nolan leaves, and there will be no one left in that organization I like. SIGH.