Canada hangs on for Gold
June 13, 2022 @ 08:06 pm 🔗 Post Link
Canada, Hockey, CANMNT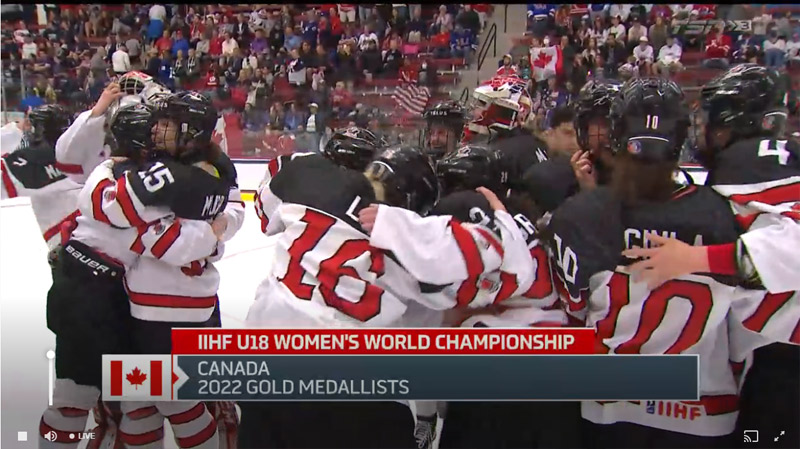 Gold for our U18 Women! What a third battle to hang on for the win! Even killed a penalty with 3m left. Phew!
The Canada v. Honduras game is being played in a swamp. Ridiculous. Rain is one thing but pooling water? Surely there is a standard? I've never seen anything like this… There are going to be injuries. Ridiculous. Still, Canada not rising to the adversity…Honduras are world-class time-wasters. Sweet Jesus. Got one back. Should be 30m of added time… What an absolute CONCACAF trash game. "It's like trying to put a Formula 1 car on an off-roading track," Herdman quipped. "That's what it felt like every time we looked to play in certain areas that we could get our best players moving, we'd either hold up or slide off the pitch."
Bdot has started planting veg in the backyard planters. The aforementioned lemon seed to tree process I've started myself. We'll see what happens.