Let the games begin! (Go Canada!)
February 7, 2014 @ 08:02 pm 🔗 Post Link
Canada, sports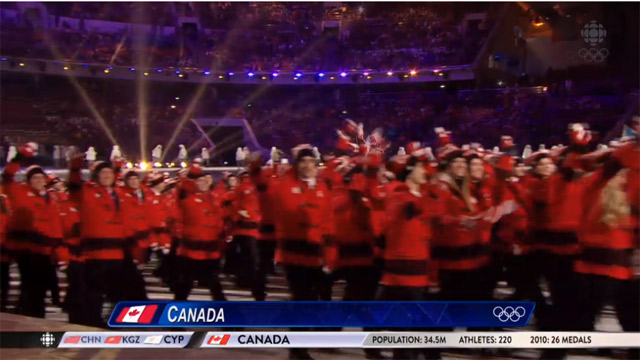 Canada looking to set a new high total medal haul.
The Olympics mercifully force the Sabres off the ice for two weeks. Last few game have been brutal. I really thought for a last place team, they weren't *that* awful…. sure they'd lose, but the games were almost always close. Well lately they have been getting owned. Can't say I'll miss them for the two weeks and I'll enjoy watching quality Olympic hockey. Losing with :20 seconds left with poor Enroth in net was unreal. Sigh. Make some trades already Murray!
*facepalm* So now Rob Ford wants to take down the 'Pride flag' flying at Toronto city hall. Gawd. Move to Russia you big douche.