What you forgot cranberries too?
April 7, 2016 @ 09:04 pm 🔗 Post Link
bdot, marriage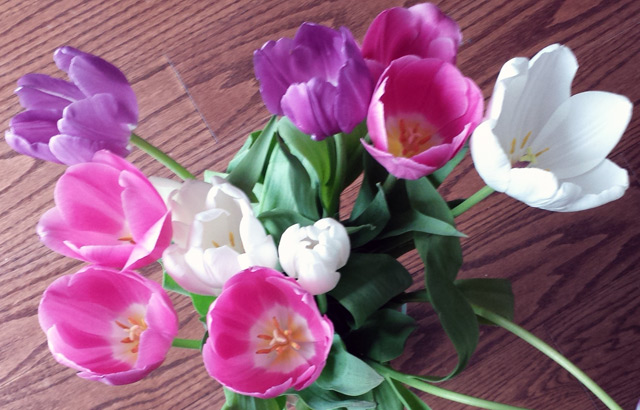 Yesterday marked our 13th year together. We didn't really talk about what we were going to do. We both ended up at the same grocery store after work to buy each other flowers. That is pretty uncanny. It has to mean something.
Thank you Bdot for 13 fantastic years. The ebbs and flows of life have been tolerable with you by side. I love you.