Christmas in May
May 1, 2016 @ 09:05 pm 🔗 Post Link
Friends, hockey, Ajin: Demi-Human, MEX-N5100BT, Sony Car Stereo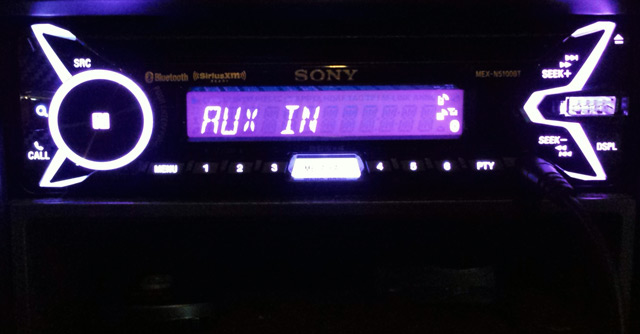 Back in December I got a wonderful car stereo for Christmas. The Sony MEX-N5100BT. It sat downstairs collecting dust for a few months. Am I really going to try installing a radio in the Winter? Bdot was away at a 'girl's weekend', so it was a perfect opportunity to seek out some help and try and get it installed. My buddy Joe came through to help. So I drove up yesterday to get it installed. I could have done parts of the install… but I doubt I would got it working without his help. He also provided me with wonderful wire linking caps that made the process much easier. The important clue was finally hunting down the speaker map for a 2006 Elantra.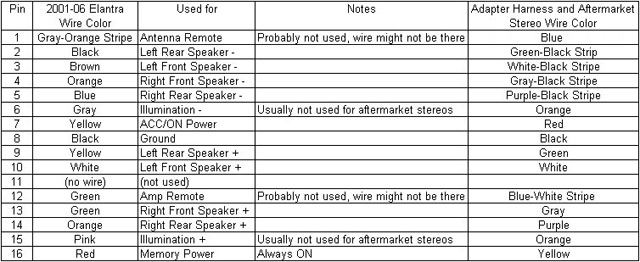 I can't image how long it would have taken to sort out speaker wiring without this map. Thanks Internet! The stereo is really fun. It has Aux in, USB, Bluetooth and an array of colours it lights up as… it is a lot of fun. It will make my commute a little easier. Thanks again Joe! I got to meet Joe's sweet little dog Lola. She is a rare Sheltie that doesn't seem to bark a lot. It is funny seeing how much Joe loves his little buddy.
I started watching Ajin - a Manga series called that was on Netflix. The animation is clean and it is pretty interesting four episodes in. It has been ages since I found a series I'd actually watch. Why is anime/manga ALWAYS about high school students?!
Fell asleep watching Capitals/Penguins.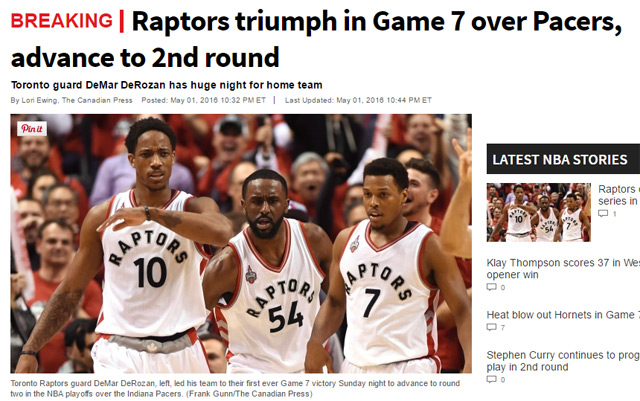 Well it wasn't pretty…but the Raptors stumbled their way to a series win. Toronto teams rarely win anything so… Enjoy 6.