Skiing, chocolate and Gold?
February 17, 2014 @ 10:02 pm 🔗 Post Link
bdot, Canada, hockey, Wolf of Wallstreet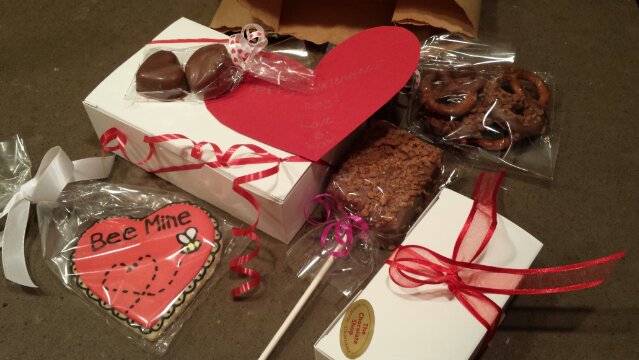 Friday was Valentines day. I got bdot a bouquet of flowers from the florist we used for the wedding. The Florist was full of dudes as expected. Heh. You can see above that I scored a plethora of chocolate and cookies. Yum!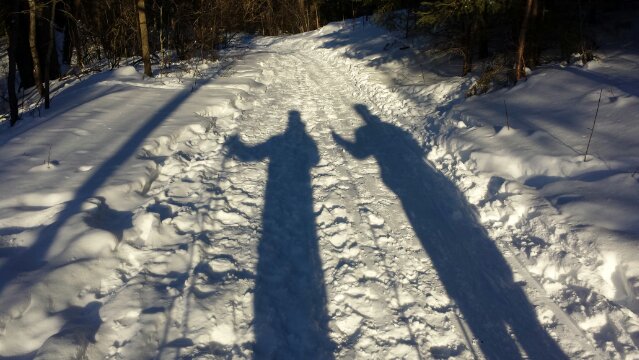 We skied both Saturday and Sunday in Palgrave forest. Of course I watched the Canada v. Finland Olympic game. It was tense. Canada's first real test. The Finns were impressive defensively keeping the game close and forcing overtime. Doughty was a beast all game and netted the game winner shortly into OT. Phew… could have easily been a loss in spite of Canada's lopsided puck possession time. Need goals! Much like the pesky Finns, Canada face the Swiss next…
In the evening we watched the *gasp* 3hr long Wolf of Wallstreet. The characters were pretty funny but really felt like it dragged on and on. DiCaprio was good but it felt like he was often overacting.
Today we chilled out at the scenic Hockley Valley for massages.
Congrats to my sister who is finally done her course. Hopefully leads to a satisfying job. She also added to her family a few days before Family Day with a new kitten they named Cobalt. Well, it was bdot's suggestion.