Hockey and beer. Being Canadian.
February 12, 2014 @ 09:02 pm 🔗 Post Link
Canada, hockey, 24h Canadian Challenge, Sochi 2014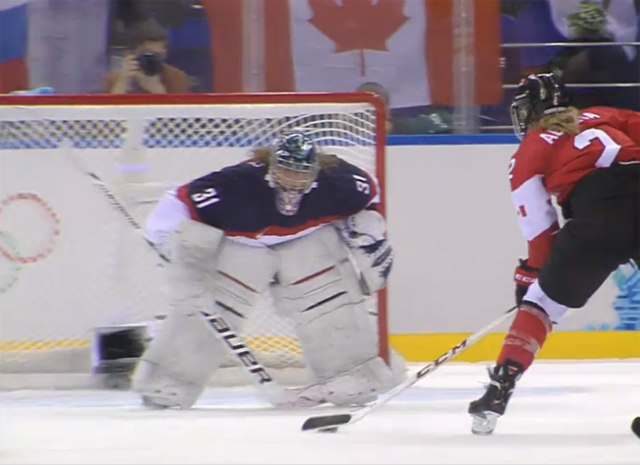 Incredible! The Olympics really are a time for athletes to elevate their game and rise to the challenge of pressure. The Canadian Women exemplified this today with a massive win over the U.S. who have beaten them in all of their past five meetings. An exciting, high octane game ending with a slim 3-2 win. It is likely these two teams will meet again in the finals for gold. But you never know… now the U.S. has to play a very feisty Finnish team… Happy Birthday Meghan Agosta-Marciano indeed! Go Canada!

Heh. There is some odd 24h Canadian challenge going on. You may have seen videos on Facebook of people doing crazy things in the freezing snow. Well I got nominated by my old neighbour BIG JEFFER in Australia. So… we'll have to shoot a video tonight. Heh. Finally found the webpage explaining this madness.

The Challenge: The 24 hour challenge is just that – once nominated, you have 24 hours to upload a video of you doing something outlandish in your gitch, outside in the sub-zero cold. After your stunt, you must immediately thank whoever nominated you for the nomination, nominate 3 people and tell them they have 24 hours to complete the challenge. Lastly, you must chug a beer.

Another lovely drive into work. Highway 50 South was closed making me late let again. I'm late more than I'm on time. There really doesn't appear to be any way to win this commuting nightmare.