Coming together
October 1, 2012 @ 10:10 pm 🔗 Post Link
food, music, PC gaming, Guild Wars 2, Wedding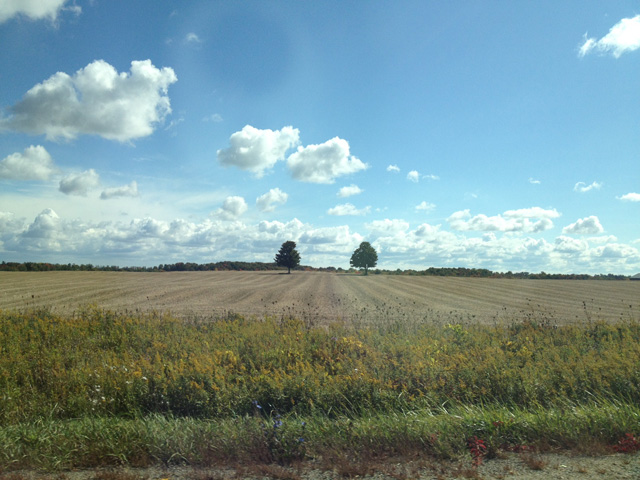 Tick-Tock. The Wedding countdown is now at two weeks. Not surprisingly, we did a fair bit of wedding stuff this weekend.
Saturday morning we met with our caterer. So far I've been quite impressed with their professionalism and they have exceeded my expectations. (…did I mention their delicious food?) There are a lot of details that I was not sure who should be responsible for and the caterer seemed to step up and take over most of them. So that was quite comforting… I'm not sure how much we ended up talking about the wedding however. Bdot and the caterer seemed to talk about wine for a very long time. As a non-wine drinker I took the time to count the holes in the ceiling. Le sigh. We did more wedding running around in Bolton after the meeting. There are so many little tasks to deal with… Once we finally got home we continued what seems to be one of the more painful processes; picking out wedding music. My musical tastes are very eclectic. It would be pointless to play most of the music I normally listen to… so finding music that a) I can tolerate b) bdot likes and c) music our guests won't hate has been quite an exhausting chore. And, by the Gods, picking a first dance song… I think we have gone through about six or seven serious contenders including some classics such as Elvis' Falling in Love or Wonder of You, we also toyed with the idea of Unchained Melody by Righteous Brothers (classic), Neil Young's Harvest Moon, a bunch from Johnny Cash and others… I'm not sure how we settled on the song we picked (maybe just exhaustion) but it is a surprising, quirky, charming ballad to be revealed after the 13th. I think we picked a lot of fun music and the DJ is open for requests so hopefully there is dancing and our guests enjoy themselves.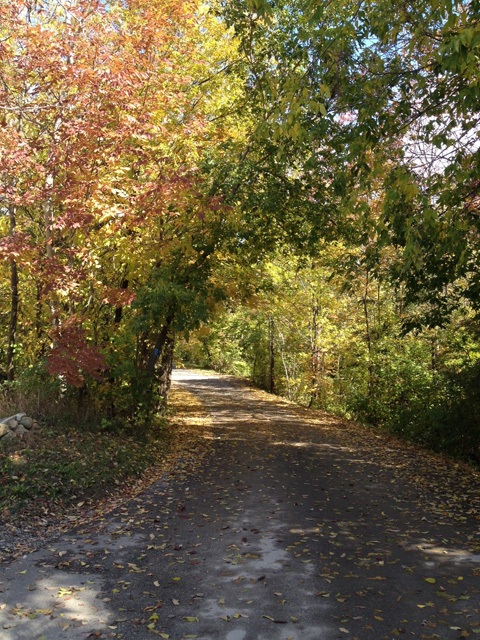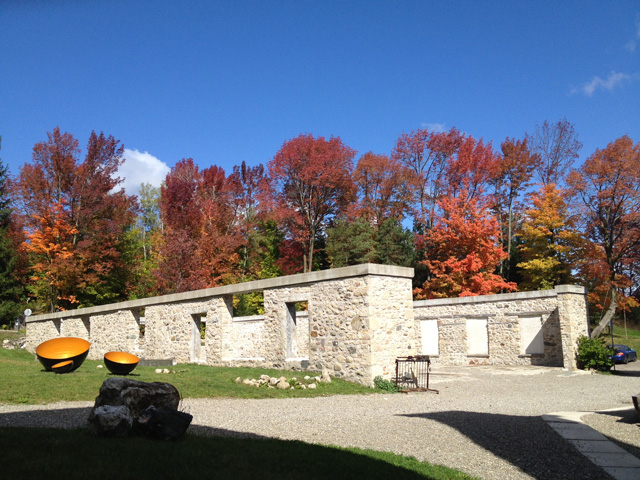 Sunday we met with the Mill co-ordinator who is actually transitioning someone else into the job this week… We could have cancelled this meeting but we wanted to go to the Mill anyway to see the rental space and the art exhibits. It seems the galleries within the Mill are run somewhat independently from the Mill itself. I found this somewhat odd. We rented one of the galleries for cocktails after the ceremony and this is strangely irksome for the gallery manager. *headscratch* So…. you get to go home 30m early and have guaranteed money and you are coping some attitude? Ultimately things were settled and everything at the venue looks to be on track. Sunday was a beautiful Fall day and we took some time to walk around the venue. It was the kind of day that reminded us why we picked the venue and Fall for our wedding. The surrounding trees were full of colour, there was new interesting art all around and the environment was begging to be explored. I hope the 13th will be an equally nice day. We grabbed a snack of notably tasty coffee and I had a yummy buttermilk scone then it was off to Glen Echo nursery. We debated the idea of renting some trees to anchor the ceremony space, but renting nice trees would end up being several hundred bucks, so that isn't happening. Mums for 8$ a pop however, sure. I think everything is on track. I expect it will all come together for the 13th for a lovely, memorable day.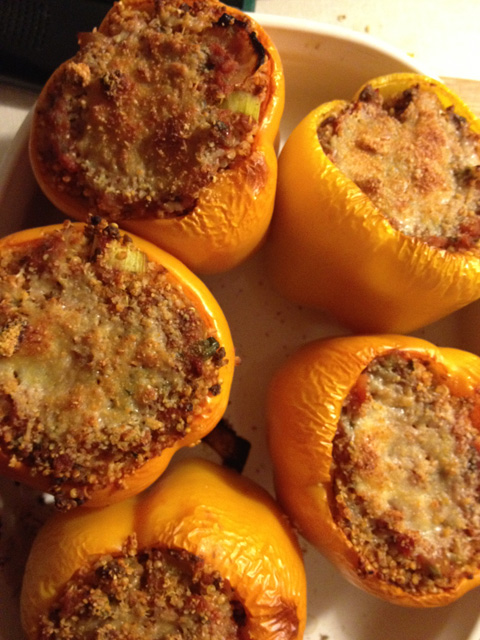 Sunday evening I made Stuffed Peppers.
Wow. The Bills were quite the tale of two halves. One good, one uggggggly. What an embarrassing second half collapse. Still no sign of hockey anytime soon either. Yippie sports fans.
I did manage to get some gaming in. I played mostly Borderlands 2 (PC)…which remains fun and the perfectly balanced challenge. Already feeling a little lukewarm on Guild Wars 2 (PC).