Bachelor Chow
November 5, 2012 @ 11:11 pm 🔗 Post Link
bdot, Excision, Home, Safety Not Guarenteed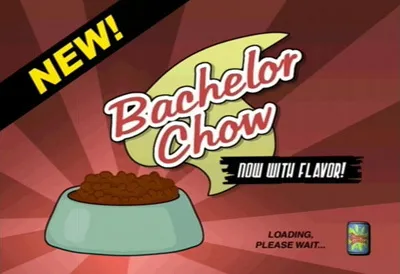 It was an odd fragmented weekend. Bdot was away Friday night as she went up to Bonnie Bon-Bon's place. Apparently there has been a stressful drama going on with BBB's daughter, so Bdot went up for support. So it seems ends up being a week of bachelorhood. Ho-hum. I don't mind a day or two of solitude, but after that the quiet loneliness starts to feel pretty heavy. Hmm. Anyway… it gave me the chance to chill out and watch a few bad movies. (Or movies I figure Bdot wouldn't watch…) The first was a very weird movie called Excision. I'm still not sure what I think of it. The story centered around a high school girl and her miserable life. She is a strange outcast with a curious morbid curiosity and an attraction to surgery. (The casting was certainly spot on) As the story unfolds there are graphic dream sequences, perhaps the girls subconscious? Anyway the sequences are always bloody, disturbing and demented. It was a interesting tale but certainly not for everyone. The second was a completely different paced movie about a cop in an isolated part of Ireland entitled The Guard. The main character, the aforementioned cop was played convincingly by Brendan Gleason. The movie involves themes of corruption and honour as the FBI is suddenly brought in on a local case. The differences (and similarities) are contrasted between a small local cop's way of doing things and the big agency. The pacing is a little slow at times but overall I thought it was an enjoyable film.
Saturday started early with an oil change. While I waited I decided to add a 'texting' plan to my cellphone to better communicate with the Wife. I can see the attraction of texting… You can send simple, quick little messages to keep one informed. I understand why teens are so attracted to them. Bdot had a hair appointment in the afternoon so I raked the leaves on the front lawn again. The storm that battered the East coast last week also knocked down most the remaining Maple Leafs. There are a few more but I think that is the last major raking I'll have to do this year. Phew. Beautiful Treed Ravine Lot! A Must See! grumble
Bdot was busy with all sorts of work related preparations as she is in Vancouver all of this week. *frown*
After her preparations and some household work we chilled out and watched Safety Not Guarenteed Saturday night. The movie was based on a newspaper ad placed by an awkward character that said he was looking for someone to time travel with. A newspaper decided to follow up on the story and an intern (played by Aubrey Plaza) becomes involved with the time traveller. The sub-characters in the movie are funny and there are some well written scenes. Aubrey Plaza and Mark Duplass have some chemistry together as they train and develop trust for their 'mission' of time travel. I was impressed that two actors I've never heard of (and a film I've never heard of) can be entertaining and well acted. Clearly over and over it seems a good script trumps a big budget. It was a cute film for couples to enjoy together. ⭐⭐⭐¾
Sunday bdot made her final preparations and we both did some running around before I took her to the airport in the early evening. I was surprised Little Miss Last Minute made it to her plane on time. But she did, and made it safely to B.C.. I'm hoping the animals don't realize how well they outnumber me this week.