World Cup 2023
July 20, 2023 @ 11:07 pm 🔗 Post Link
World Cup 2023, Zwift, Tr*mp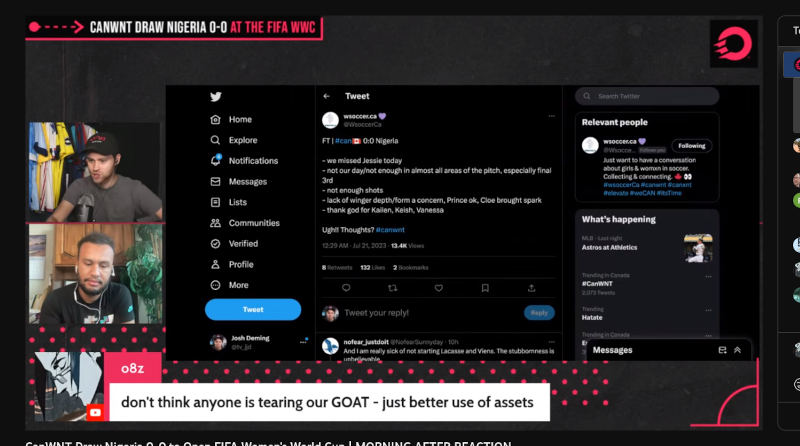 The Woman's World Cup has started. Obviously I'm cheering for the local ladies. They played their first game last night and it was a bit disappointing. Lots of possession, only three shots, missed PK and few real scoring chances. An underwhelming draw with Nigeria who are thought to be their weakest opponent in their bracket. Next game is vs. republic of Ireland next Wednesday.
Zwifted for the first time in weeks last night. UGH... what a slog. It is remarkable how quickly I now lose fitness in my post-50 years. Still, I finished the, close to 20km, ride in a reasonable time. More importantly, I don't feel too bad today.
We actually had light hail yesterday. Good grief.
Oh, and LOLZZZZZZZZZZZZZZZZZZZZ