Wet Wonderland
August 17, 2016 @ 10:08 pm 🔗 Post Link
Canada, friends, Canada's Wonderland, Olympics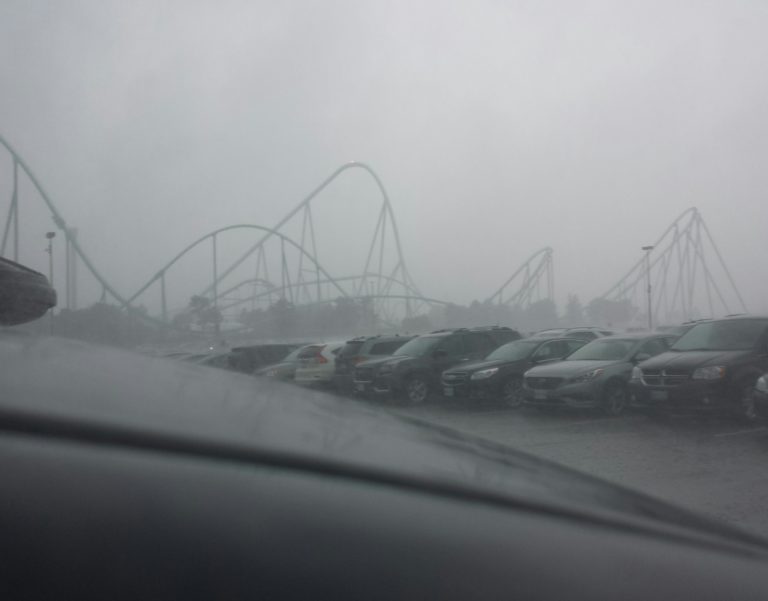 The Summer has been hot and dry nearly every day. Some regions have fire bans. So when we arranged to join some friends at Canada's Wonderland the last thing we were concerned about was the weather. Sigh. So *of course* we got caught in not one, but two downpours. In between however the Sun came out and we did get a few hours of fun in. I'm not big on spinning rides but I did stuff like the Lazy River and a few other water rides. This is fine by me. We also saw the Peking Acrobats which were impressive. One acrobat stacked chairs straight up nearing touching the ceiling of the concert hall THEN starting balancing and hanging off the chair. Don't do this at home kids. The drummers were pretty cool too. I was impressed with the many percussive sounds they produced from the same drum. One of the highlights was this bad boy: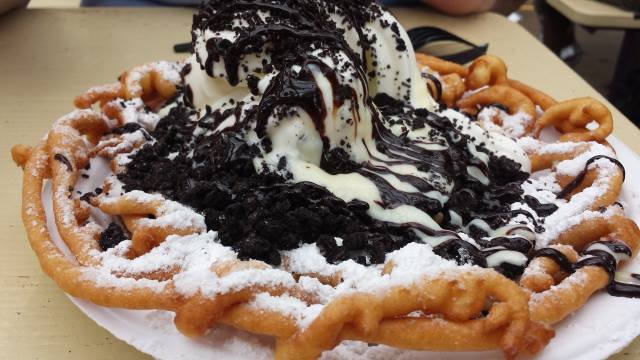 Still I'd say more ice cream, less condensed milk whatever the hell that was.
It was a fun day with David & Vicky (and family) who also stayed over Friday and Saturday. We all met up with the Mackey Family. Still… I was pretty bagged Sunday and for the money, I'm not sure I'd rush back to Canada's Wonderland.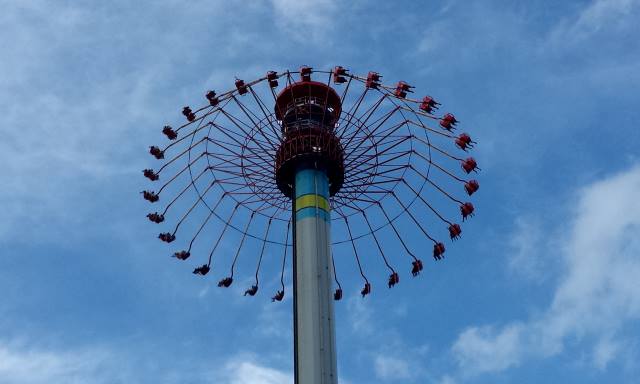 Olympics are in full force! The Canadian Women are bringing it for the nation! We have a bunch of emerging sports stars. Pretty exciting. Shame the Women's Soccer team couldn't get 'er done for Gold. That said, I'd still be happy if they pull off the bronze. Soon!

Work has been very busy… so I'm usually bagged at night, especially on the nights I have to commute.

The garden is looking amazing. And this is year one…!

Flowers aplenty! Flowers aplenty!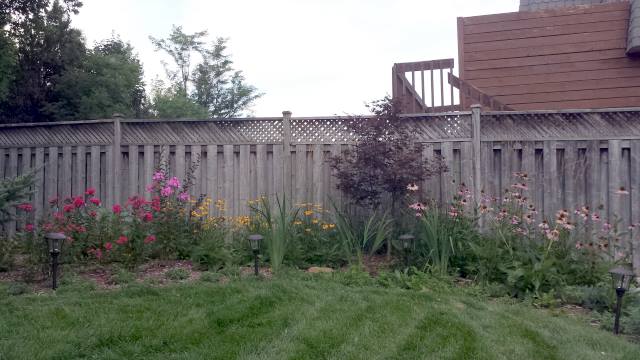 Tempted to get a Chromebook. Nivek told me about his. Very intriguing!