Goodbye cottage 1.0
July 6, 2016 @ 07:07 pm 🔗 Post Link
Family, food, Cottage, Homeland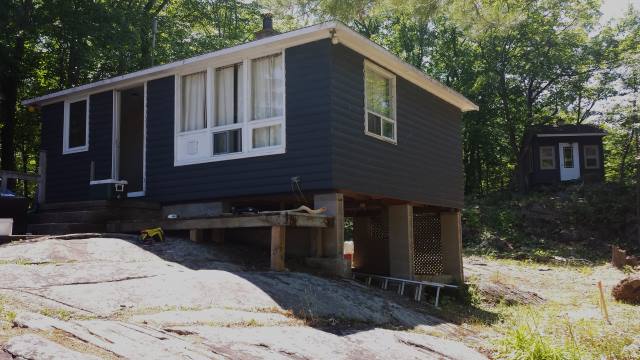 I guess I take a lot for granted being a Canadian. The many freedoms and liberties that people throughout the world are fighting, and dying for. No place is perfect, but I think we have it pretty good here and it is certainly worth celebrating. Happy birthday Canada.
Barb and I went up to her sister's cottage on Friday. This will be the last weekend for the cottage as we know it. They are tearing it down in a few weeks and they are beginning construction on a new cottage. We have been visiting them at that cottage for many years and it is full of memories. But it was a simple, old cottage and it lacked many modern comforts, so I'm looking forward to seeing the new building.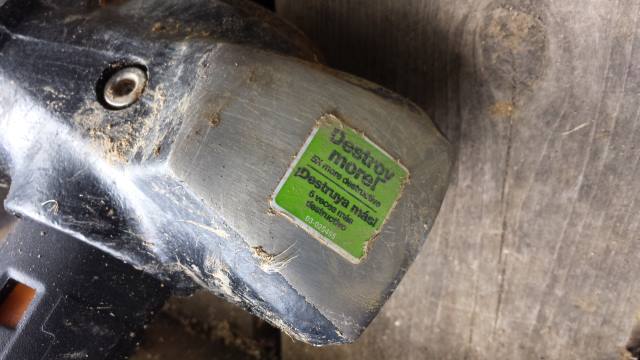 So there was a lot of work to do this weekend. The old cottage had to cleared out. Additionally the property had a few trees that needed to be taken down, chopped up and moved. It was a pretty exhausting work weekend. My arms and legs are still pretty sore. The property already has stakes laid out for where the new cottage is going. One of the trees fell perfectly. I mean wow…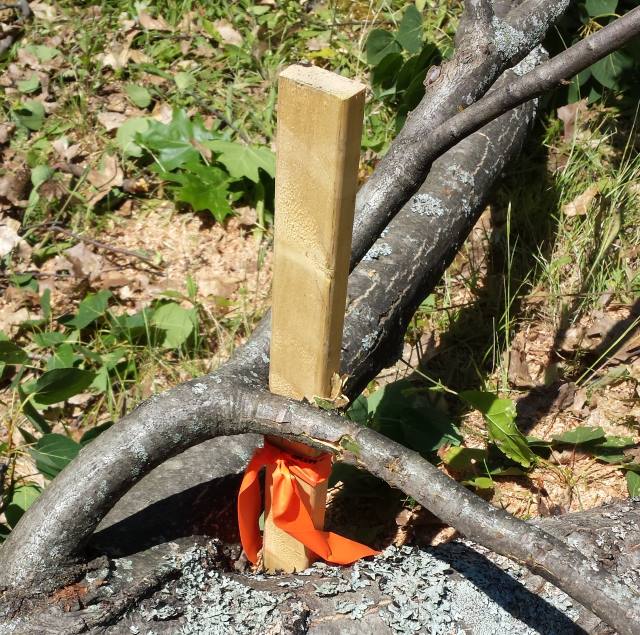 Work aside it was fun in the evenings. We ate really well and had a good number of drinks. We brainstormed many million dollar ideas such as 'justshutupand …knit! …drink! …chill!' and creating wooden charger plates??? From the aforementioned feld trees. Steveo was sick and couldn't make it. We certainly could have used him! Pete was good for many laughs and we met his daughter's friend India and their massive Great Dane Bowie.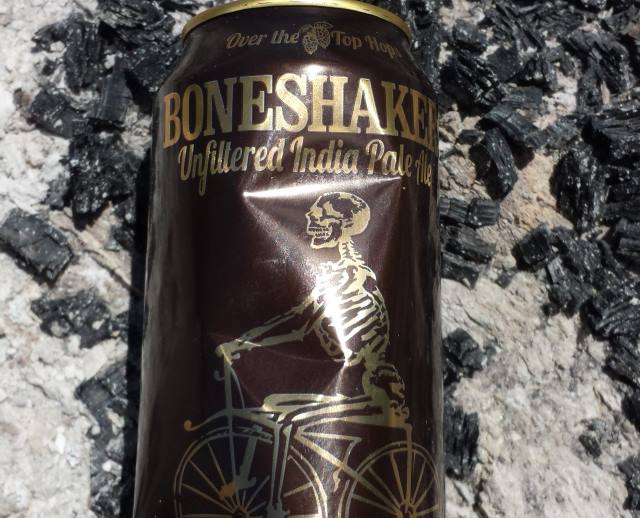 When we got home continued watching the third season of Homeland. It is often an uncomfortable mess.
I was loving the run underdog Iceland was having in the Euro. But they ran into the French juggernaut. Still, an amazing story. The Icelanders (?) always seemed to hold themselves with a great deal of respect. No melodrama. No sliding on the pitch. I'm sad to see them out. At least Germany won.
A few weeks back we bought a 'manual' lawnmower. It is heavier than I was hoping for but I do like it. I like the quiet, the fact it uses no gas and oil and the cut job is actually pretty good.