A Winters Day
December 31, 2013 @ 10:12 pm 🔗 Post Link
bdot, caledon, hockey, Winter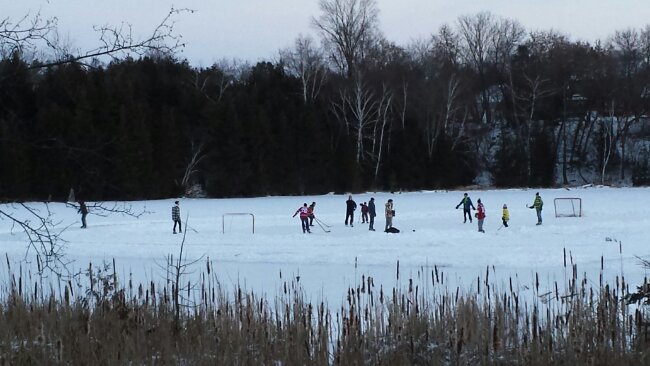 A few days ago I spent my birthday gift certificate on new skates. I don't recall ever having new skates. I'm maybe one step above a noob as far as my skating goes. I tried the skates today with bdot on Palgrave's pond. They are a lot better than the hand me downs I've been using. We met the brilliant man who maintains the pond ice. We both thanked him.
After a quick soak in the hot tub, and a bowl of bdot's delicious soup we rushed off to meet my sister and JP. We were off to see The Hobbit 2. It was quite good. The action sequences were impressive. Tolkien's story of fantasy often delightfully rendered. A few scenes were a tad tedious… it is a bit if a stretch making The Hobbit into three movies….
Canada barely got by Slovakia today… U.S tomorrow. .. Ugh.