Robin Williams R.I.P.
August 12, 2014 @ 07:08 pm 🔗 Post Link
In Memoriam, Movies, Robin Williams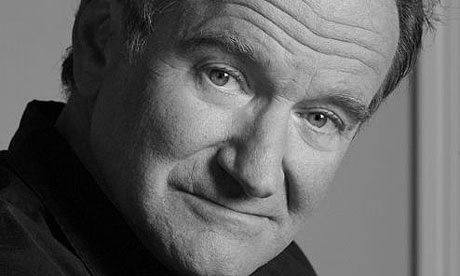 I was shocked to hear of the passing of comic legend Robin Williams. He was a special one. A rare unique comic talent with a brilliant and spontaneous creativity. Known for so many roles and acts… He will be missed.
Hopefully the severity and seriousness of depression gets some exposure from his death. He was only 63. Sigh.
I thought this was awesome. From Time.
Nathan Lane and Robin Williams made comedy history when they co-starred in the 1996 film The Birdcage, the hit film version of the much-adapted French play La Cage aux Folles. They played domestic partners, Williams as the owner as a drag club and Lane as its histrionic star.
In a statement to TIME, Lane remembers his friend and colleague, who died Aug. 11 at the age of 63:

I feel I have to say something more than just "heartbreaking and shocking" which everyone has said and I feel as well, but something a little more personal. Thus the following:

One day in 1995 while riffing in the character of a snobby French toy store owner, Robin made me laugh so hard and so long that I cried. It seemed to please him to no end. Yesterday I cried again at the thought that he was gone. What I will always remember about Robin, perhaps even more than his comic genius, extraordinary talent, and astounding intellect, was his huge heart — his tremendous kindness, generosity, and compassion as an acting partner, colleague, and fellow traveler in a difficult world. My heartfelt condolences to his wife and family.