What the…
February 18, 2012 @ 09:02 pm 🔗 Post Link
bdot, food, Winter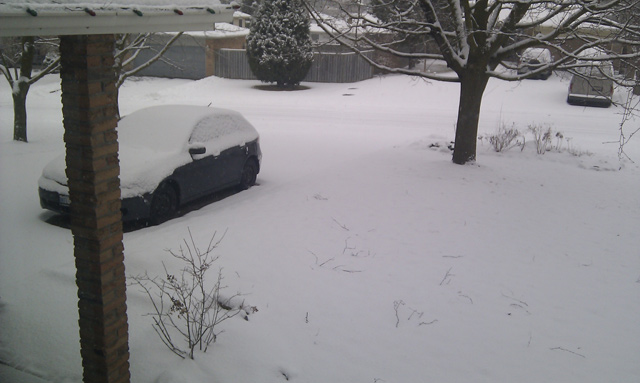 Awoke to find a winter storm has passed through. Huh! I thought we were done with snow for this season… Looks like we could get a chance to ski after all! Bloody hell… I burned through all the remaining episodes of American Horror Story last night. All four of them…. I was up pretty late. Once again I blame KK. It will be curious to see what direction they take the second season as I believe I read the entire cast will be replaced….? Hmmpt. Not sure how I feel about that…
In not surprising news Sabres lost again, Darcy STILL hasn't decided if the Sabres are buyers or sellers… In spite of every team around the Sabres already starting to make trades and prepare for next year. Being a sports fan sometimes brings such joy. Sigh….
It will be a busy weekend. We have an appointment with a florist in Orangeville later this afternoon. Sunday (and possibly Monday) will be spent with K & S who are sadly moving out West… This will be the second last weekend they are in Ontario before they leave. *sniff*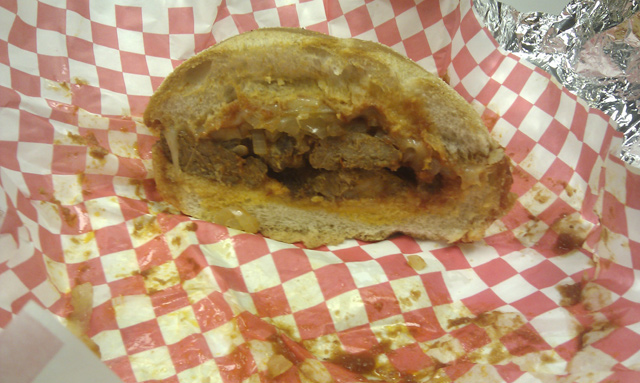 Thanks to bdot for picking up some jeans for me. In a related story… Lunch from Friday was California Sandwiches. I tried the sausage and onion. It was good, but I think I'll stick with the chicken.