Thank gawd for coffee
March 2, 2012 @ 09:03 pm 🔗 Post Link
Buffalo Sabres, geeky, Windows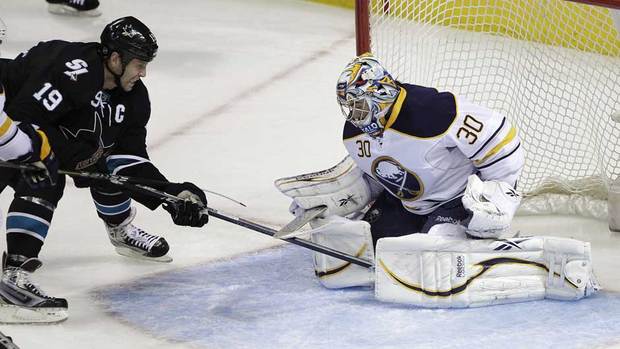 It is very rare that I stay up past midnight during the work week. The last two nights were a exhausting exception. The past two nights the Sabres were playing West coast teams, so locally both games started at an eye-reddening 10:30PM… Ugh. The Sabres are in a tight playoff race heading up in the standings with their sights set on 8th place. Additionally the Sabres just acquired a new 2nd (maybe 1st?!!) line centre so I wanted to see him play. Well, apparently a trip out West means it is Millertime! In only the fourth time in Sabres franchise history the team posted back to back shutout wins! I'm glad I stayed to up watch the return of the Miller miracle – he has been truly outstanding. Regardless what happens this season, the Sabres have, at least made the end of this disposable season interesting. Playoffs also look possible… especially now that the Leafs have returned to being the Leafs.
Really big game Monday night against the Jets….GO SABRES!
I installed the Microsoft Windows 8 public trial… It is curious, very curious. Comments:
- It has integrated MSN/hotmail into the logon screen
- the default screensaver is much nicer, it reminds me of Android with, clock, big landscape picture and number of e-mail waiting… simple but very effective
- the start screen is a curious bunch of boxes – not sure I like that as much… most of the boxes contain useless info
- where the hell did they still my applications?? it took me 5m to find my applications buried in search on the right side? What sense does that make. Fix this.
- the file manager now has MS Office like ribbon along the top. Not sure what I think about this yet.
Has some promise… The Windows OS is getting better. I actually don't mind W7. More thoughts later perhaps.
Since we are still sorting out wedding colours we cancelled our meeting this weekend with the invitation designer. Until that is finalized a few things are on hold. Huh… otherwise a pretty quiet weekend.