Ring around the wallet
September 28, 2015 @ 11:09 pm 🔗 Post Link
Gaming, Xbox Gaming, Crime, Cut the Cord, OTA, Red Ring of Death, Xbox 360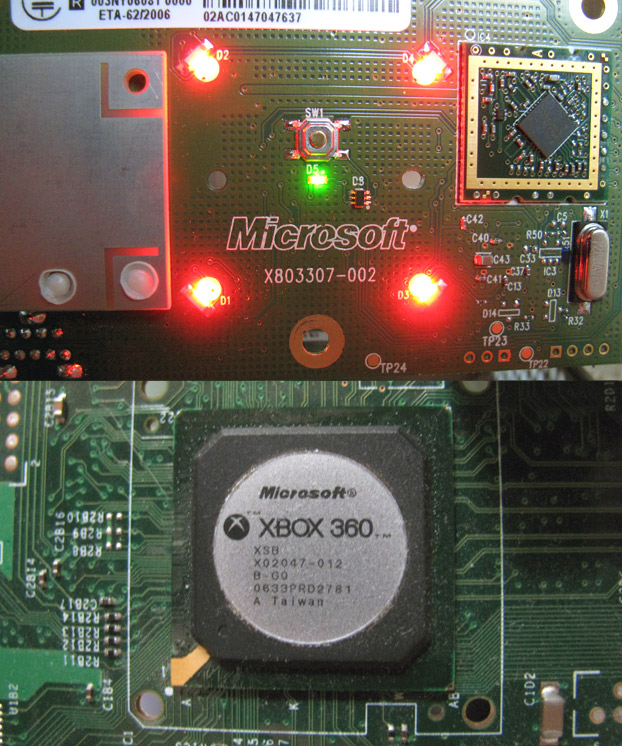 Bah. I guess it was inevitably going to happen. My Xbox 360 is dead. Red ring of death has taken another console. It is very disappointing. I still have a ton of enjoyable 360 games and the console was still very useful for streaming Netflix. So I'm not sure what I'm going to do about it. Nothing in the near future obviously. Maybe get a cheap second gen 360 down the road or an Xbox One if the backward compatibility is good. Yes I tried to fix it. I added new thermal compound but it made no difference. The chips still got ridiculously hot. Sigh.
Disturbing case in the Wilno area of three women being savagely murdered. This is the area we used to cottage in for years and where bdot grew up. Hearing Wilno, Killaloe and Round Lake associated with such a horrible act is really disheartening. The case itself is very troubling as well. The alleged perpetrator has a long list of violence crimes and had previously been in jail and threatened women. It is doubly sad because there appears to have been plenty of red flags that this guy shouldn't have been let out of jail. I think the system failed these three women.
Saturday we ventured to Erin to do a little shopping. In the evening we celebrated our nephew Jack's birthday. The boys demolished cupcakes and the hottub. It was a brief but fun visit.
We were out most of yesterday shopping in Vaughan. We met up with my sister and JP at Kyoto Sushi for lunch. After we filled ourselves with Japanese we hit a bunch of stores including the soul sucking (and wallet sucking) Costco.
We've decided to cut the cord! Sure I'll miss some of the convenience of the PVR and the live sports but it was getting increasing more difficult to justify the exorbitant costs of cable. I'm hoping with Netflix and a lot of streaming that our TV viewing will be satisfied. We are also getting rid of our land line. No one calls and we both have cell phone so it didn't make sense to keep that either. So our crazy Rogers bill should be halved. The OTA installation is happening Wednesday morning. It feels strangely liberating. Next project will be to build a home OTA PVR…!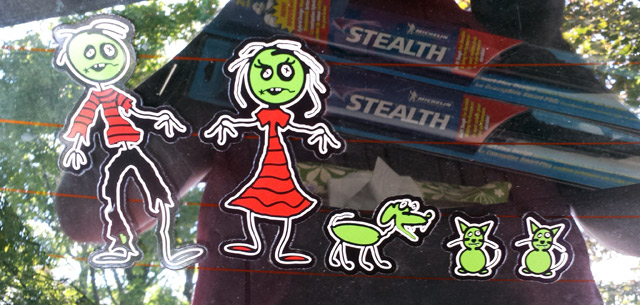 The Impreza has been zombified. Thanks sis. 😀