Hockey Canada – Ugh.
October 10, 2022 @ 05:10 pm 🔗 Post Link
hockey, canada, Angela Lansbury, RIP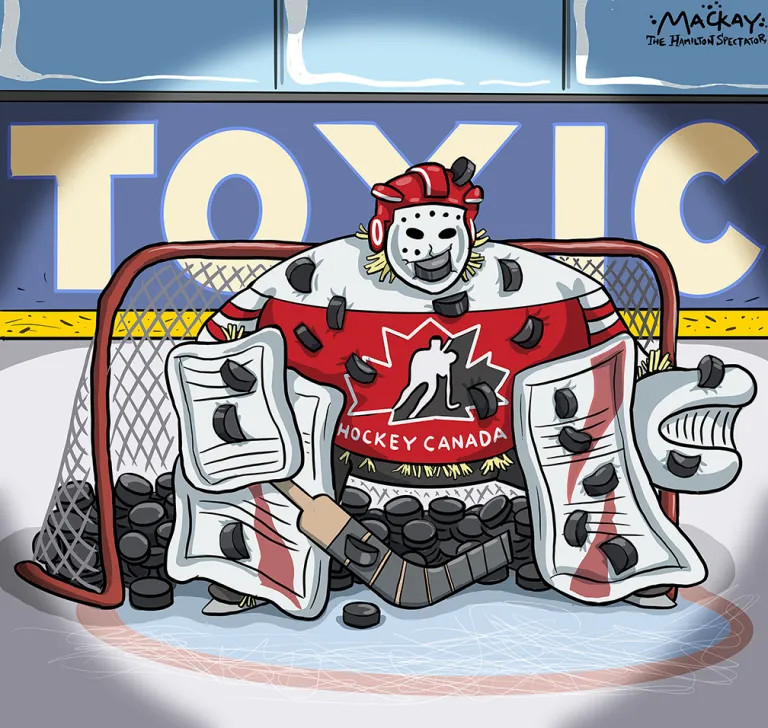 Editorial Cartoon by Mackey Cartoons
The embarrassing saga of hockey Canada finally resulted in the entire board resigning today. Jez… about fracking time. The collective holier-than-thou board really believed that Canadians would turn a blind eye from its athletes and rape allegations. Well, as the money went so did they… Big hockey supplier Bauer withdrew its multi-million dollar sponsorship. Good for them. At least one organization associated with the beloved sport as a modicum of integrity.
RIP Angela Lansbury. (Famous actress from Murder She Wrote and many stage performances)