Treacherous Trails
March 24, 2015 @ 08:03 pm 🔗 Post Link
Computers, Family, Cyanogenmod, Forks of the Credit, Kyoto, linux, Nexus 7 (2012)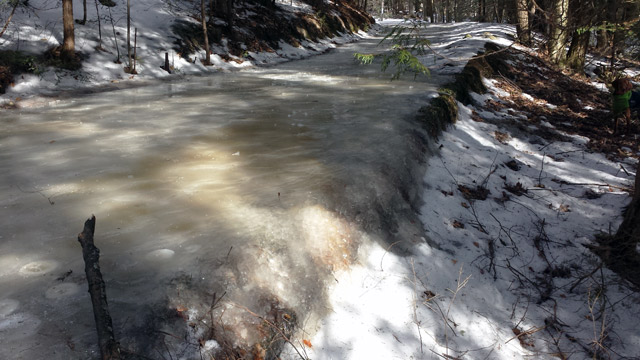 My sister messaged bdot last Saturday saying they were going to be in the area. They were returning some thing at Vaughan Mills… on a Saturday. *meep* So we arranged to meet them at Kyoto. Despite several attempts over the past few months we have not seen them since Christmas.
We eventually agreed to meet for lunch at Kyoto for sushi. I enjoy Kyoto and we packed a lot of food away. I don't think we have ever went there when it hasn't been busy. You order sushi by ticking off boxes off a menu with a pencil. Well… the pencils have been used to deface the walls along the edge of the restaurant. Mostly young adult drawing penis, bandnames and random vulgarity. It is curious they don't repaint it all black or find a better way to take orders. I didn't photograph the wall. After Kyoto my sister grabbed a Starbucks which is in the same plaza. It was a short visit but better than nothing.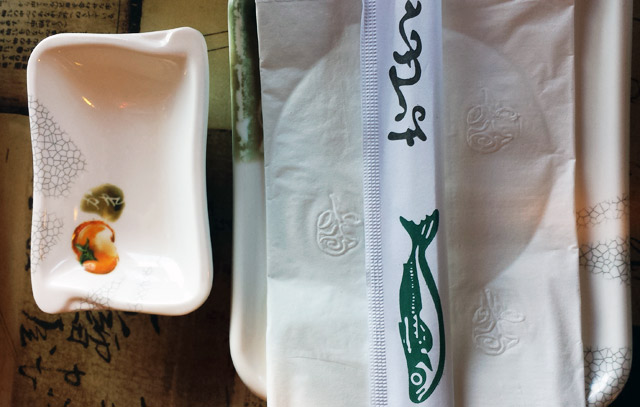 Since we were in the mega shop area we hit a few stores. I was looking for a small area mat at Home Sense. The Den floor in the basement (especially at night) is freezing. It feels like the house is sitting on a glacier. Unfortunately I didn't find anything. Ho-hum. We did grab a medium sized cooking pot. It is curious how often we would look an extra pot when cooking. So that situation is fixed. We talked about going to Costco as well but we were both knackered by then.
Sunday as usual we wanted to get outside and didn't get moving until later in the afternoon. But we did. We ventured over to Forks of the Credit park. It was clear, bright and cool. Perfect for hiking… or so we thought. Once we reached the trail (as you can see above) there we long sections covered in slippery, bone breaking ice. We thought about turning around but shortened the walk instead and cut around the icy sections into the woods along the trail. It was pretty slow going at times but it was still a beautiful walk.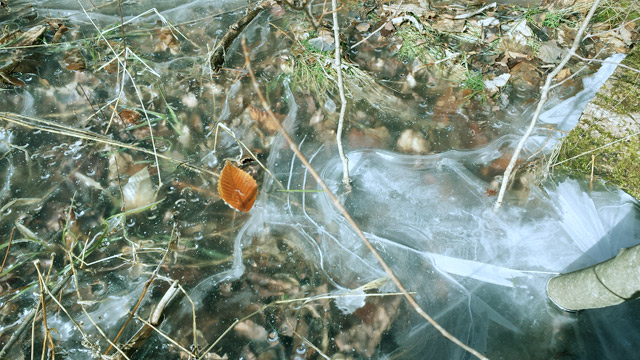 The dog certainly enjoyed the walk. She was quite happy to stare at us as we crept slowly across the ice wondering what the heck we were doing.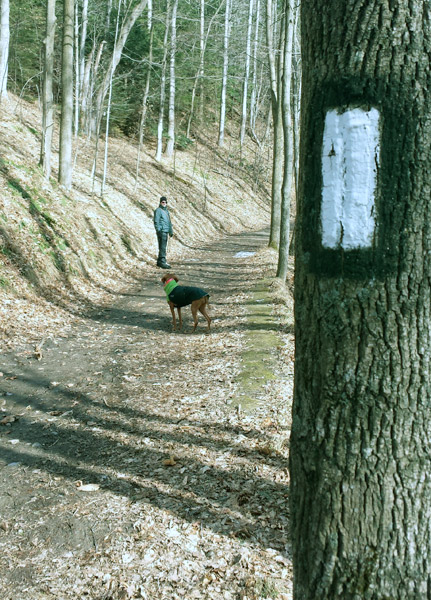 Sunday evening we had a delicious steak dinner. We've been BBQing all Winter but it has been awhile for steak. Mmm.
One more episode of Walking Dead! I think there will be a massive Us. v. Them battle on the 90m season finale. Hoping they don't write Rick off…
Happy Birthday KK. I guess you're around 72? 😛
I'm sure I've griped about my Nexus 7. The Android update to 5.0 then 5.1 have made it so slow. It was practically unusable and very frustrating. So despite my track record for bricking, I thought I'd try and salvage the device with a custom ROM. I've know about CyanogenMod for a long time but I've never tried one of their builds. After reading the process through I decided to give it a shot. The device is pretty much useless anyway. So I flashed the Nexus 7 with an Cyanogenmod 11 build. *After backing it up AND installing ClockworkMod Recovery* And behold! It works! It runs significantly better than Android 5.1. It is actually pretty easy to sideload .zipped images. The trick is to have ClockworkMod Recovery installed. So I'm pretty happy with CM11. It has access to all the google goodness without whatever horrible bloat is killing the Android 5+ release. Google should do better.
Also found a Ubuntu build that works great on my Pi2. So I'm running XFCE4 (Xubuntu) now and loving it. Runeaudio setup is still good as well… Working with some of the devs to fix a hardware issue with the Amp+.
Sabres v. Coyotes on Thursday. Big tank game. Possibly the biggest tank game of the year. Love that the Sens could take the Bruins playoff spot. Suck it Bruins.