Code Black. Dead Battery.
April 3, 2015 @ 09:04 pm 🔗 Post Link
Buffalo Sabres, Cars, Idiots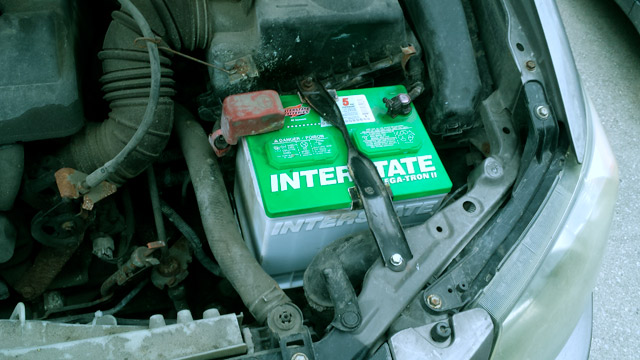 Last weekend I was suppose to go to the Hockey Hall of Fame with KK. So… getting ready to leave, in car, turn the ignition and gt-gt-gt-gt-gt…. Oh lord. Try again. Gt-gt-gt-gt-gt. Clearly the car was not starting. We tried giving it power from a portable charger. That didn't work. We tried jumping it. That didn't work. We concluded the battery itself was fully dead. It took a few days to arrange a tow with our garage. The mechanic confirm our prognosis that it was the battery. (Thank Gawd – the other options would have been much more expensive) So the car is back and working. It is amazing how isolated I felt without it.
Going down to Niagara for Easter today. It will be odd celebrating it without my Dad. He is back in the hospital after he had another episode. It was less severe that the last one but serious enough to require hospitalization. It happened on the first. April Fool's Day. Some fool thought it would be funny to call in a bomb threat to the hospital. Both my parents were there when the "code black" occurred. They had to evacuate the fscking hospital. Not sure what sort of degenerate, imbecile would call a threat into a hospital but I sure hope Darwinism rids their human DNA off the face of the Earth. Unreal. It never ceases to amaze me the depths of malice some people are capable of.
The Sabres continue to win. I'm pretty sure if they mess up last place, Sabresfans will tear down First Niagara Center. Certainly looks like it might go down to the last game. Sigh.