An Evening with The Hip
August 24, 2016 @ 09:08 pm 🔗 Post Link
Canada, music, Gord Downie, The Tragically Hip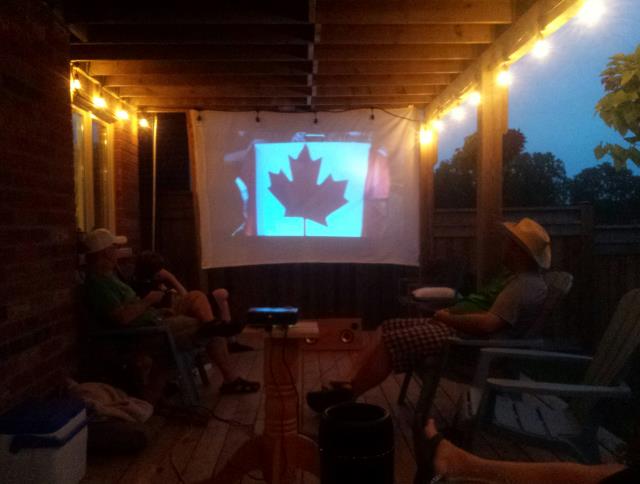 I've been a Tragically Hip fan for well over a decade. I remember listening to them out West in Field, BC. So it was really sad news to hear of Gord Downie's brain cancer. He showed incredible courage and decided to tour Canada one last time. Last Saturday was their final gig in Kingston where they started. In an incredible display of patriotism CBC aired the over 2hr show commercial free. So it was an event across the nation. We went over to Bill & Anita's for poutine and The Hip. Bill had an incredible setup outside as you can see above. It was a great show. Gord started off a little shaky. But the band went on and on playing tons of hits and multiple encores. It was an emotional night. Gord was clearly not 100%. He did have an impressive rant against our treatment of Native Canadians.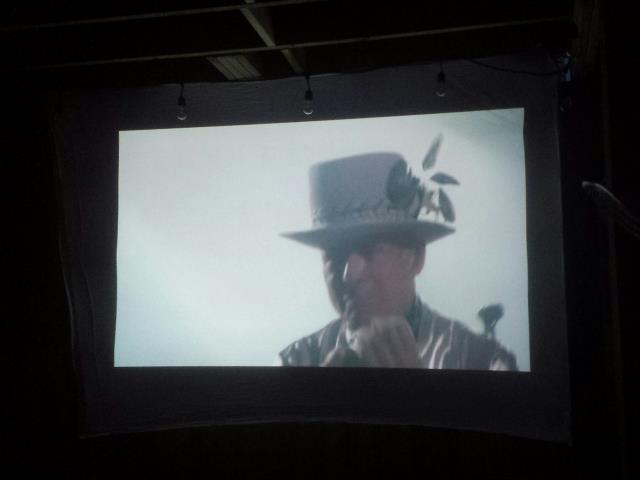 I'm not sure what the future holds for the band… They have been an icon for many albums. Singing about all sorts of Canadian things like no band ever has before. I can hope for a miracle but it hard not to think the band is done. Gord has been both one of my favourite lyricists and front men. The Prime Minister even made the show.

So I ordered a Lenovo N21. Hoping it arrives tomorrow. More on this later. For a little more than a new battery for my current laptop I'll get a fully functional system…!
Had a work event today. The group met to play Battle Archery today. It was like dodgeball with a bow and arrow. It was fun but way too hot. And masks, and glasses and hot are a horrible combination. I'd play again in cooler weather. Strange the place wasn't air conditioned.