Finns win Gold with Refs Help
May 29, 2022 @ 06:05 pm 🔗 Post Link
Hockey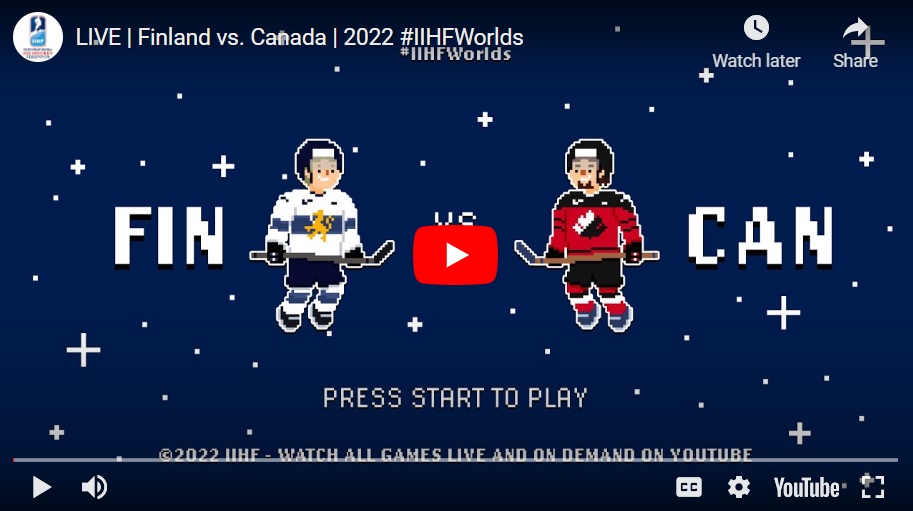 Canada had a strong game heading into the 3rd then the worst call I've seen in Worlds. In a one goal game, for Gold, with Canada already on a PK, the BACK ref calls a highstick call. The puck came up. It wasn't even the STICK. So, the 5 on 3 results in a goal and the starting goalie pulling something on the goal against. The absolute worst – game changing call I've seen. If there are hockey gods they will make this right. It a travesty that such a good game is effected by such a crap call.
Canada incredible again! Ties it up late in the third. It s going to overtime!!
Penalty put the Finns on the PP and score. Sigh. Finns Gold. Canada Silver. Really that phantom call cost them the game IMHO. It was the clear turning point in the game.
God is dead.
That said, with how they performed in the qualifying games, Silver is a good result. Czechs beat the U.S. for bronze.
The wife was away this weekend for a meeting of the Coven. So I was on my own with the dog. Friday night was hockey as usual. It was a really good night for our team. Against the dreaded Yellow team (who we have yet to beat) we were ahead with about 4m left to play and they tied it up. It ended as a tie. So, very close. The second game we were much better with a nice win. I felt pretty good after the game. I think my legs have given it to this being a reoccurring thing. After the game Mo and Naz wanted to grab some za. Pizza Hut (how bad it is) was the first choice, but it was strangely closed. We settled on Pizza Pizza. Which, I think, is really bland and dull pizza. Still, I'll enjoy bland pizza with good company any night.
As I usually do, I grabbed some Wah Wi to eat. The wife is indifferent to it, so I usually get it when she is away because I DO enjoy it. Otherwise, it was a quiet weekend. A bit of housework, a bit of downtime. I watched a few movies too. I do seem to enjoy the Korean dramas (yes, I'll even suffer through subtitles) – first film was Yaksha. Pretty typical bad cop/good cop film with a bit of spy drama tossed in. It moved a long well and was a nice looking film. ⭐⭐⭐½ The second was Operation Mincemeat. It was slow to start. I nearly turned it off but I wanted to see how it ended from the historical angle, which I wished it forced more on instead the silly, unnecessary romance plotline. -eyeroll- ⭐⭐⭐ And lastly, Borrego. An interesting border town drug smuggling story gone awry. It was well acting and unfolded in an entertaining manner. ⭐⭐⭐½
Also playing some Civ V which has NOT crashed yet on my UX333F. Hmm. Maybe it is a DirectX 11 or 12 issue with Civ VI?