It's never too late to stop being a dick
May 15, 2023 @ 10:05 pm 🔗 Post Link
hockey, home, linux, Ball Hockey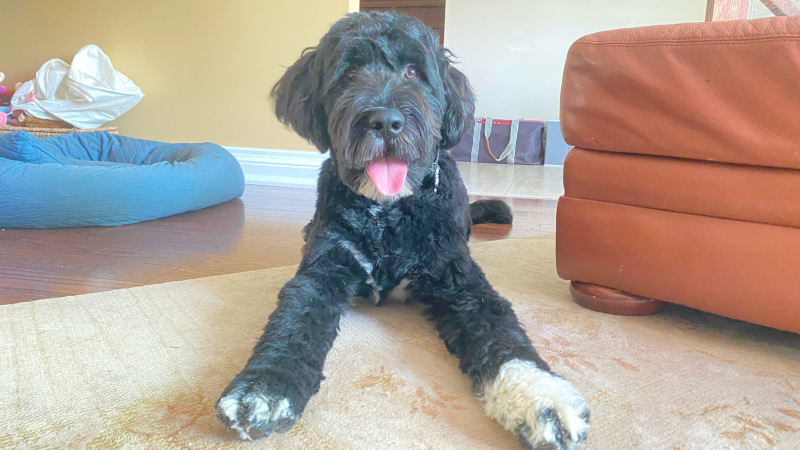 It is finally really nice outside. The backyard patio has once again become a highly desirable place to hang out. Yeah, of course it is a never ending battle against weeds and bugs...but you can get the odd morning in mid 20s with a light breeze and it is truly a remarkable place to be.
We had another great ball hockey game Friday night. The teams sure have evolved. All four teams are competitive - no more nights off. The Yellow team was even down several key players and still pushed us to the final minutes with us winning by only a goal. Jez. Last game I fell somewhat awkwardly on my knee. It doesn't hurt per se but it felt weird... It really only felt ok Thursday morning. Fortunately I managed to stay on my feet this week. (I did sweep the floor prior to the game as well...) I did play in both games so I was pretty zonked... I did try some hydrating mix (like Gatorade) and huh, no post game leg cramps.... I actually felt pretty good. So that has to become mandatory.
I was suppose to attend a Hikers meeting Saturday morning... but gah... it is sooooo dull and my participation is so minimal. So I decided to pass on it. *shrug* The Soccer gawds punished me by having THFC look dreadful. They didn't challenge at all in the first half... just completely outplayed. Gah. The rest of Saturday was a mixture of yardwork and housework. *shrug*
Sunday morning I dogsat my Sister in Laws's dog Juno. Clearly things are desperate when I get the call to dog sit. I mean I'd be the last person on the list but anyway... it wasn't too bad. Juno wasn't terribly happy for about 30m but eventually decided I was okay. I just find it a bit challenging to understand what a dog (that isn't mine) wants - he seemed anxious numerous times (which was completely understandable). I think we ended up being buddies by the end of the day. My dog was not impressed.
Well... Oilers got torpedoed last night. They had the whole third to try and close a 4-2 Vegas lead but could not. So, gah, what an ugly final four teams: Vegas, Stars, Panthers and the Canes. A ratings nightmare. I can marginally muster a Go Panthers otherwise bleck....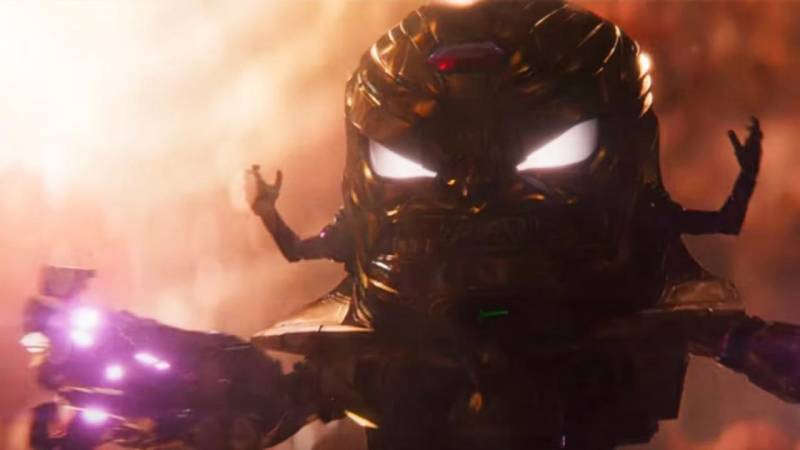 Sunday night was settled on watching Ant-Man and the Wasp: Quantumania. It was what I wanted. A simple, sci-fi/action film to get absorbed in. Nothing to follow. The sci-fi visuals were great. The characters were fun, broccoli man, holes blob, Darren etc... It moved along well with a balance of humour, action and drama. I liked it. Also some pithy one liners. Ha, '...it is never to late to stop being a dick....'. ⭐ ⭐ ⭐ ⭐
Wow, Canada 🇨🇦 in tight with Slovakia 🇸🇰 at the Worlds. 1-1 in the 3rd. Those fans in Latvia are nuts. They really out-fan North Americans by a hat trick. Game goes to OT. Canada can't capitalise on a PP. Now a shootout...WOO! Hard fought win in the shootout for Canada!
UPDATE!
Hmm... Returning to my laptop with Windows 11 today to try and do some basic stuff it occurred to how awful the OS really is... WIFI issues, apps not loading properly, weird system glitches... So I wiped it. It now has Pop OS! and it works as expected...I won't be returning to Windows. I didn't mind W10 but W11 looks like another gong-show and by the time another (maybe?) good Windows OS is released - I'll be well into the Linux ecosystem. Feels good actually. I was able to get it setup in about an hour...NO ISSUES.
UPDATE!
Huh, just read there is a good chance the Arizona Coyotes could lose their team. It is always sad for fans... Bettman (booooooo!!) tried to get it to work for ages. Time to move on. Shame the team will have to be West Conference team.