Stones and Steaks
September 3, 2013 @ 08:09 pm 🔗 Post Link
Home, Family, Orange is the new Black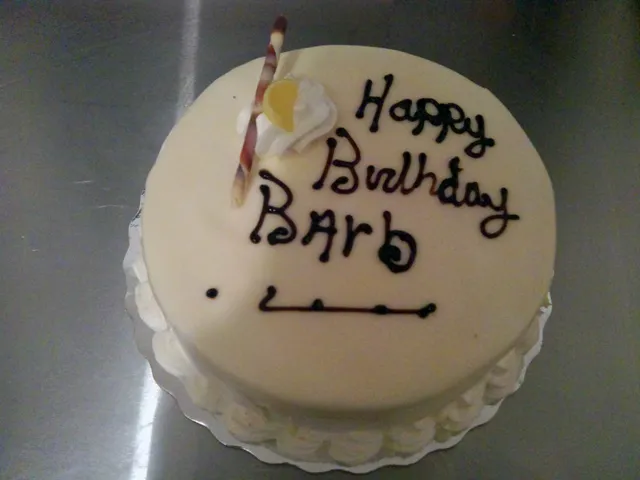 That was a long weekend? It didn't feel like one. Hmmpt. Saturday we drove up my sister's place to celebrate bdot's birthday. It was a fun day. The Brother-in-law cooked up a storm as usual. Mmmmm marinated steak. They did some work on their kitchen and now have a great prep area now and a pass-through where a solid wall used to be. These updates to the kitchen were suppose to inspire my sister to cook, apparently this has yet to happen. *cough* We ate so much food. Local cocaine corn, steak, potatoes, stuffed mushrooms and two desserts. I think I gained 10 pounds on Saturday. Also tried a few beer my parents brought back from Goose Island Brewery. I liked the IPA. My BiL said they are thinking of moving in a few years. They are staying in the same area. He said there in a new subdivision in the Horseshoe Valley area that they are thinking of moving into. Like us it was move or renovate. I think both are good options for change. Bdot got a bunch of certificates to use at Curry's, an art supply chain. She already has visions of painting in the new kitchen area looking out the sliding door. Maybe a month from now dear…
Yes this week there is a big push for progress with the reno. Bdot mentioned this morning there was a buzz of activity at the house. It sounds like the floors are going in (huzzah!) and the downstairs plumbing for the washroom is getting reconnected. The contractor was over yesterday briefly to prep for today. We moved the fridge into place for the first time. It looks great… now to get it working… I'm expecting an exciting week on the reno front. Updates to follow!
We did a fair bit of running around this weekend as there are still decisions to be made for the reno. The two plaguing us (primarily bdot of course) right now are the choices for kitchen back-splash and the new shade patio interlock. The debate with the interlock is how much that stone needs to match stone we will use for the house patio, which is 20m away. There is a lot of stone we like. Hmmm….
Sure was a heady ending to season one of Orange is the new Black. Phew.