Stick it to the Man
December 3, 2018 @ 09:12 pm 🔗 Post Link
Christmas, Family, food, sports, C'est What, School of Rock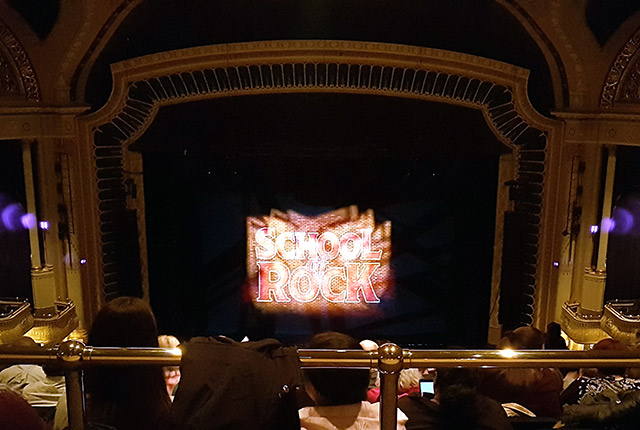 It certainly continues to be very busy at school. I submitted my Hangman game. I think it turned out pretty well. It was easily the hardest assignment this term. I finished a few more over the weekend, including a bootstrap site. I only have Prototype two left, which is a dynamic, data-driven website. It is due on the 13th then I'm off for a bit. Still awaiting a lot of marks…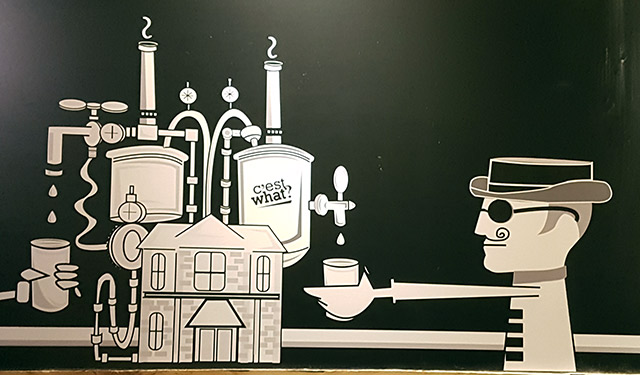 Last weekend we ventured down to Toronto to see School of Rock my SiL and family. It was a solid show. The show was obviously focused on music and story just like the movie. The lead actor was a reasonable facsimile of Jack Black. The stars of the show were the kids, however. The "kids" played music live and in spite of their age brought the rock. I certainly enjoyed it but felt Meatloaf was a better overall experience. Still, it certainly sticks it to the man!
After the show, we had dinner at Bill's favourite eatery, C'est What. It was pretty awesome. It is a cozy, stone and wood cellar with a great selection of beer and tasty food. Yum!
Unfortunately, hockey was not uneventful last Friday. At the end of a blowout, rec game, with no contact, the guy I picked out as overly aggressive weeks ago, wiped me out into a wall. Well. I took exception to that and gave him the "what for". It led to some roughing. He was pretty pissed. I didn't even drop my gloves. Still… the incident damaged my glasses and left a mark under my eye. I don't foresee playing in the league if that idiot continues to. Ironically, during the intermission, before it happened, my teammates were remarking how chippy he plays. *eyeroll*
The house is starting to look like Christmas largely to bdot's decorating.
We had Alex (our dog breeder) visit this weekend. She was in and out at shows most of the weekend. She brought a boy dog named Rogan. He was a nice dog and cleaned up at the dog show. It was good to see Alex. We may get a dog from her in the Summer!
The Sabres are coming back to Earth after their 10 games winning streak.