There and Back
November 6, 2018 @ 11:11 pm 🔗 Post Link
bdot, Family, friends, Halloween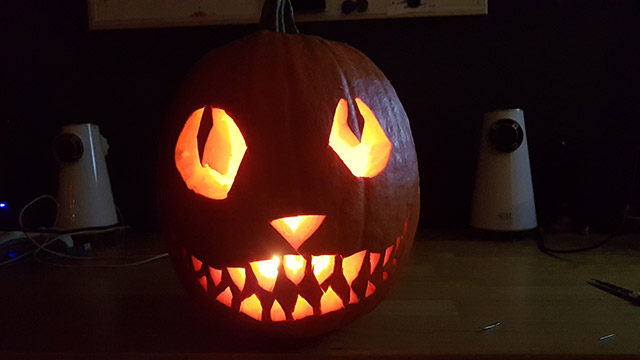 Last weekend we had a short but sweet trip up to Killaloe to visit Bdot's parents and friends. We stayed only two nights – so it felt like a lot of driving – because it was. We rarely get up to the area, so it was certainly good to see everyone. Bdot tried her Chicken Tikka on her parents (who rarely if ever eat anything spicy) – and while I love the dish, ultimately, they did not. They did, however, enjoy the baked brussel sprouts – yes they don't suck if you bake them. I updated her Dad's "Kodi box", which was an ordeal without a mouse. Her dad seemed pretty worn out the first day but was more himself the day we left.
While there we also visited her friend Trish at her massive property out in the sticks. She recently added a sauna – which we partook in – it was fabulous. It was fairly crappy weather, but we did a wet hike around her property anyway. It was a short visit. Only a few hours. It was better than not seeing them, but felt very whirlwind. They are coming down to our place this weekend for a visit.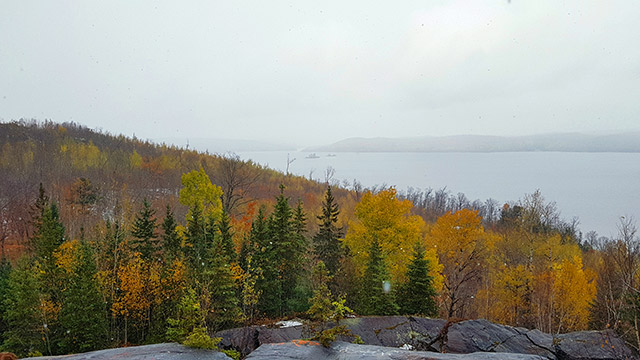 Halloween was pretty uneventful. It was chilly with some misty rain… I think we got, maybe 40 kids. The dog did rock her denim however.
The Sabres stumble along with some impressive wins and head-scratching losses. Still, they are above .500, so no complaints, they are watchable most nights now.