Skiing again
January 12, 2015 @ 11:01 pm 🔗 Post Link
Caledon, Christmas, Ski, The Americans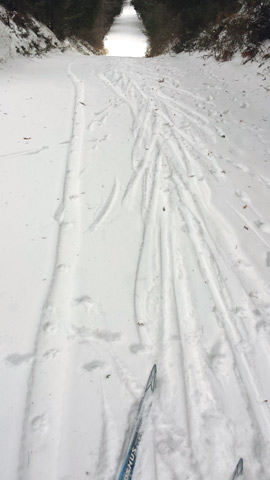 It sure feels like it's been a long time since we last skied. We finally got out yesterday and consequently today my body is reminding me of my age. 😦 We found a picturesque and quiet route beside Palgrave Forest along Duffy Lane (which is currently closed to traffic for the Winter). The road is pretty hilly as you can see from the photo above. I didn't ski down that hill as I was already smarting from a fall 10m earlier and decided to err on the side of caution. It wasn't cold outside…maybe a few degrees below zero but bdot had some issues with her ski clips freezing. It was the first time on the skies and other than the freezing issue she did quite well with them.
In the evening we hit the hot tub to soak our bodies numb then make dinners for the week: a soup and stew. We got back onto the series The Americans and are working through season one.
Saturday night was originally bdot's work dinner but it was cancelled due to lack of interest. Hmmpt. We toyed with the idea of seeing the final Hobbit movie but decided to stay in and chill instead.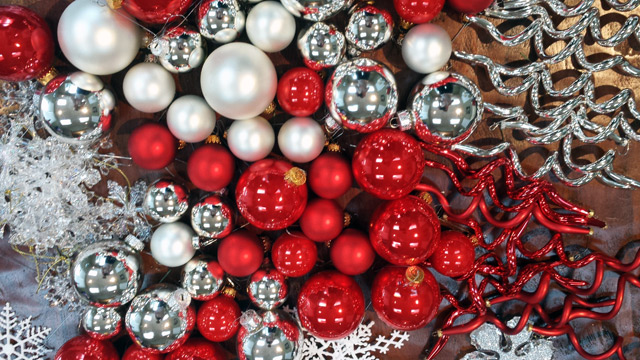 Yes the mighty tree is down. It was an incredible tree this year. I do enjoy the red/silver/glass look we had this year. Bye ornaments, until next Christmas!