Sabres shake-up!
November 13, 2013 @ 08:11 pm 🔗 Post Link
Buffalo Sabres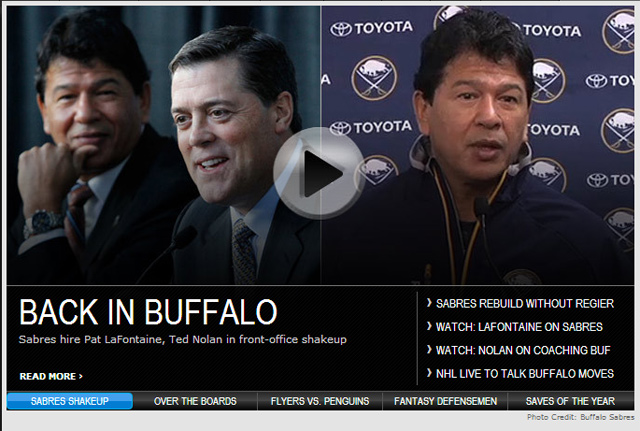 WHOA!
After 16 years of mediocrity and stumbling along…. Darcy is finally gone! This is the biggest news for the Sabres since Pegula took over.
I love the moves. I love Ted Nolan. The players will not drag ass anymore. Work or sit. I remember the great work ethic he instilled in the players before.
And Pat as President of Hockey OP… We'll see. I think he is a great choice and obviously connected to the club.
This is still sinking in.