Feeling Purple and Green
July 15, 2012 @ 09:07 pm 🔗 Post Link
bdot, hiking, home, Humber Valley Heritage Trial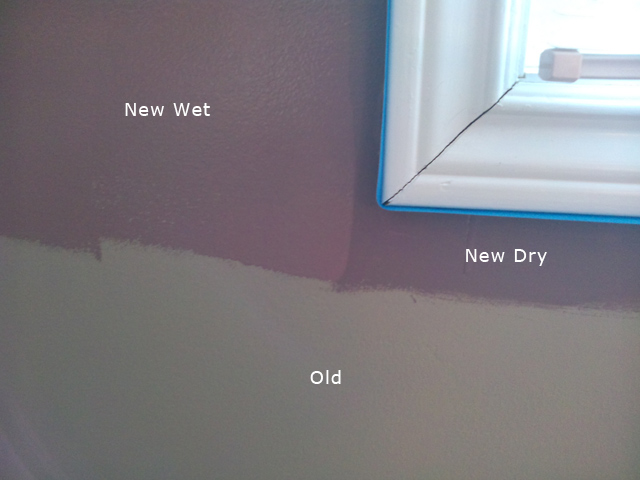 Well I had big plans for yesterday… The intent was to grab bdot and go downtown Toronto for dinner and some delicious post-rock. It wasn't meant to be I guess. I woke up late Saturday morning with a nasty headache, I think originating from my neck. I guess I slept oddly and gawd it felt like Spartacus himself punched me in the back of my neck. So I was out of commission for most of the afternoon. Sigh. I thought it might be lack of caffeine so bdot made us both coffees. Things when from bad to worse… I'm still not sure why, but the coffee nauseated both of us. Joy.
Bdot was able to preserver and started the weekend project of repainting the bedroom. We both like the dark mossy colour it is now. But since seeing smoked oyster at our officiant's house we decided to repaint the bed room. We think it looks really sharp. More photos later.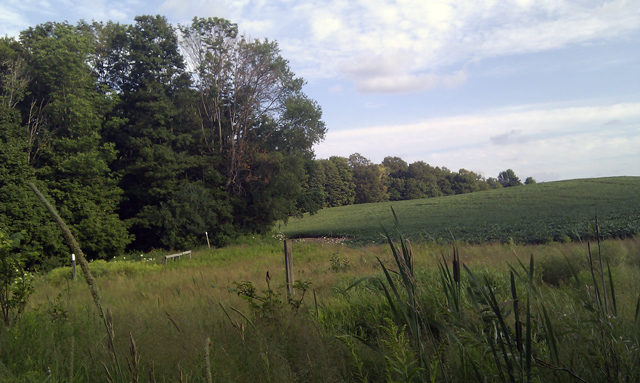 By early evening my headache had subsided enough to take the dog for a walk. I took her on a new section of the HVHT North of Old Church Road. It turned out to be a lovely section of the trail. It was in forest about 95% of the time. Had river access and wasn't too badly sloped. I'll certainly visit this section again.
Bdot the painting machine has been full painting mode so I've been tasked with keeping us fed. We toyed with the idea of going out for dinner Saturday night… but once you get 'ass-end hungry' like we were, your ability to reason is pretty compromised. We ended up just getting Pizzaville. *shrug*