Hello Poutine?
March 23, 2014 @ 10:03 pm 🔗 Post Link
Caledon, food, gaming, In Memoriam, movies, Rise of an Empire, GWAR, Humber Valley Heritage Trial, Poutine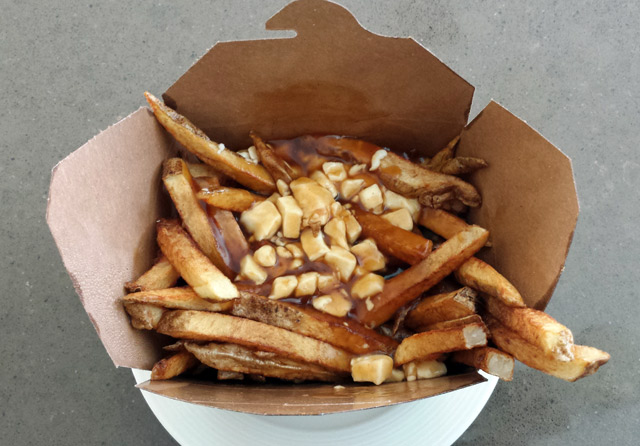 There are a few indulgences that I eat that I know are creeping death. Poutine is certainly one of them. But really… how can you say no to cheese, gravy and potatoes? It is like denying one's humanity. So, I was especially excited when I saw a poutine oriented food truck open in the grocery plaza in Bolton where I live. Yes sir, the fry is the limit (Link note: site has brutal forced sound on and no way of turning it off….) is set to be in that location for a few years. Running a successful food business in Caledon seems to be tough. We've lived here for about six years and have seen a number of businesses go under. Hopefully they make it! Their poutine was very good. I'm looking forward to trying their pulled pork as well. It is little character options like this that create an inviting community IMHO. Hail poutine!
Bdot is going insane with work. So she has had next to no time for anything on the weekends. There is a chance she may even need to rush down to the Carolinas this week as well. I hope not. We'll see. So the recent weekends have been pretty tame. Usually after laundry and housework is done and I rest after the work week… I haven't felt up for much anyway. So the cop is that I've got a bit of gaming in. I'm really enjoying the PC strategy game Fallen Enchantress. (*cough* steam sale) It feels a lot like the Heroes of Might & Magic series with turn based play like Civ. It is great to have on while watching hockey or TV… as there is no rush to make a move. I haven't logged a ton of time on it yet, but it looks promising. Oh Dishonored…. the game just keeps giving. [Yarrrr! Spoilers ahead!] I thought I was done after I killed the High Overseer. But no… the game has some brilliant plot twists that extend the game into unexpected directions. Great stuff. I now have no idea when it will end.
I watched the new installment in the 300 series, 300: Rise of an Empire. It was rather disappointing. It was like the last one with plenty of blood spray, swords and gratuitous violence… but it seemed far less enjoyable than the original film. The story seemed more impressive in 300… Rise seemed a little forced and awkward and frankly sea battles aren't as interesting to watch as land battles. The acting was pretty solid. Eva Green was impressive as Artemisia, the blood-thirsty vengeance minded Persian leader. I've always been impressed with imposing god portrayal of Xerxes as well. Otherwise it was ho-hum. Rating: ⭐⭐½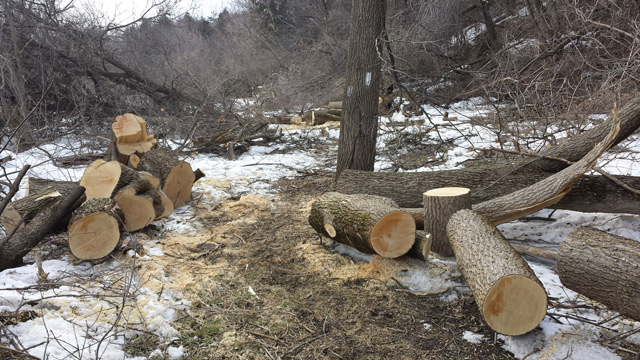 Walked along the Humber Valley Heritage Trail today… A lot of the fallen trees from the Winter's nasty ice storms were finally cut apart. What a mess. So many lost trees. :/
I always found Gwar to be curious. I wasn't a big fan, but I enjoyed their act…. I heard GWAR frontman Dave Brockie, a.k.a. Oderus Urungus, speak once on a talk show and he was impressive and articulate. It is sad to hear that he passed away today… He was only 50…. *gasp*