A night with the nephews
February 27, 2019 @ 07:02 pm 🔗 Post Link
Caledon, Family, Asus C302CA, Bohemian Rhapsody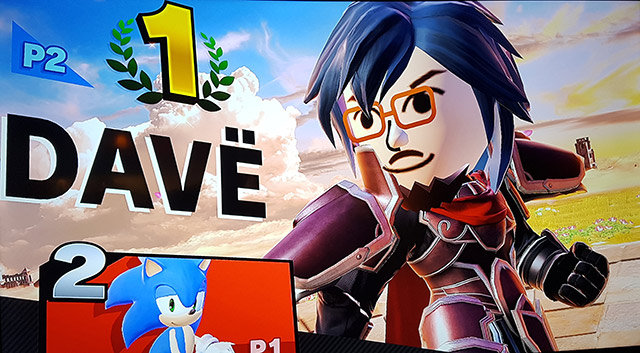 Last weekend, we were over at the nephews. We watched them overnight as A&B went to a wedding. As is typical with the nephews, they prefer to game in their rooms. So we only saw Liam and Sam when they needed to feed. Jack however, we spent the entire evening with. We did some drumming and played a bunch of his favourite games. He had fun making Bdot and I into avatars for a fighting game (Smash Bros). The boys were thankfully quiet all night and there wasn't any issues.
While at A&B's we grabbed his massive movie drive. One of the films we grabbed was Bohemian Rhapsody. I've always appreciated Queen. Mercury is clearly one of the best frontmen/singer in Rock ever. Period. It was a interesting and moving film which focused primarily on the music, climaxing with the band's Live Aid show. I really enjoyed it.
I won an auction for an Asus C302CA! Yaye! It is listed as being in very good condition and for almost half the cost of new, I think it was a nice score. Sure be nice if the incompetent clowns at UPS could deliver a package 50km in less than 3 days. I'm still waiting. I'll update with my impressions once it actually arrives.
Sabres continue to suck. I no longer think there will be playoffs this year. Shocking. Sigh.
UPDATE!
Huh, well. We have started planning for retirement? It sounds alien to say but… I guess the sooner you start, the most possible it becomes. Am I that old? Hmm.