Tasty Raspberry Pi 2?
February 3, 2015 @ 11:02 pm 🔗 Post Link
Computers, Buffalo Sabres, Raspberry Pi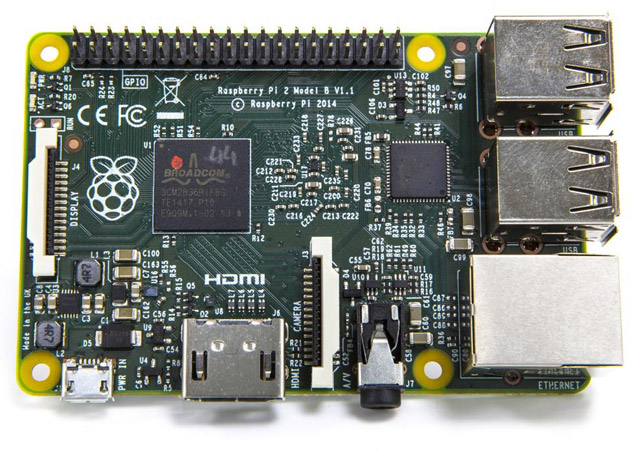 Huh. I've been reading A LOT about this little compact computer called the Raspberry Pi. It is about the size of a cellphone. Yes a cellphone! The Pi devs just released a new version of this computer (V2) and it should actually have pretty respectable performance. Oh, did I mention it's only $35? So I'm getting one to serve as a multimedia center or possibly a data server or just to play with. The Pi organization is primarily geared toward education… but a lot of people are finding an assortment of uses for this little wunderkind. Check out the specs. More on this later… It's in the mail. Should be a fun, cheap diversion. Interested? The Pihut seems to be the go to place for all things Raspberry Pi.
WHOA! The Sabres won! In Montreal. So the massive gorilla is finally off the team's back. They were flirting with setting a new consecutive loss record. But at least that has been averted…
No more snow today… Still pretty cold however.