Happy New Year
January 5, 2015 @ 08:01 pm 🔗 Post Link
Canada, food, friends, hockey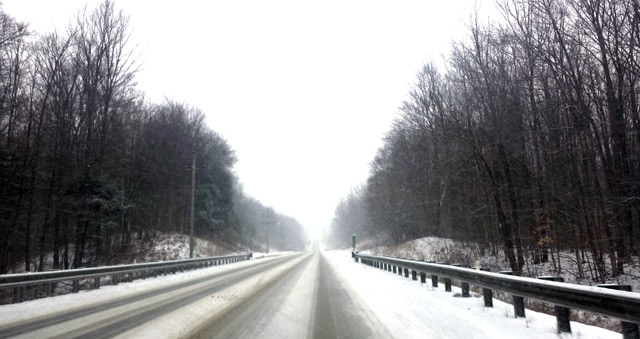 Goodbye to 2014. It was a curious year. It ended with the disappointment of being laid off from a position I enjoyed for close to five years. The job search yielded some decent opportunities originally but December was a frustrating gong show. I hope the new year in January will be better. Sigh. It weighs very heavily on my mind at times.
We ended up spending New Year's eve in Bethany at BBB's place. We nearly had to turn around and go home because we forgot dog food. Tanga can't just eat anything… Miraculously we found her exact food at Pet Valu in Aurora. It was actually a really impressive store and it certainly saved our bacon. The first order of business after finally arriving was dinner. The plan was to make 'Chinese food'. So three couples (David & Vicky were also there) starting preparing dinner. We ended up making a ton of food including a Chicken Rice Dish, Orange Chicken Dish, Broccoli & Beef Dish and the pride and joy, Eggrolls. After filling our bellies and chilling our for a bit with some drinks we went for a short walk to get some air. Later in the evening we tried to play Pictionary but that quickly dissolved into squabbles about rules and gameplay. Ho-hum. We flipped between a few channels to see the clock tick to midnight. The wife and I shared a small bed usually used by BBB's daughter. I don't recall having such a poor night's sleep. Hmmpt. It was a curious night.
This weekend at the last minute we decided to go to Collingwood to visit the artist I bought art from for bdot. We knew bad weather was coming but we hoped to beat it. The drive up wasn't too bad, slow but moving. We met up the artist and had a very long chat and looked at a ton of her work. I guess it was good we went up because she is transitioning her style away from the style the wife and I were initially drawn to. We looked at pieces for a while then decided to talk it over with some food. We ended up having a delicious lunch at the lovely Tremont Cafe. Above the cafe is more artist space which was very cool. We especially liked Bryan Wall. Once back at the artist's studio we couldn't decide between two larger pieces. So she suggested taking them both home and deciding. Seemed like a great idea… but fitting two large canvas into an Impreza was ultimately a pretty bad idea. Yes they fit…. but we were both pushed forward in awkward positions for an 1hr plus drive home. Did I mention it was during an ice storm with traffic driving 50km/h up and down the hilly roads of Airport road? Ugh. Fortunately we got home very slowly but safely and the art does look great! Now to pick one…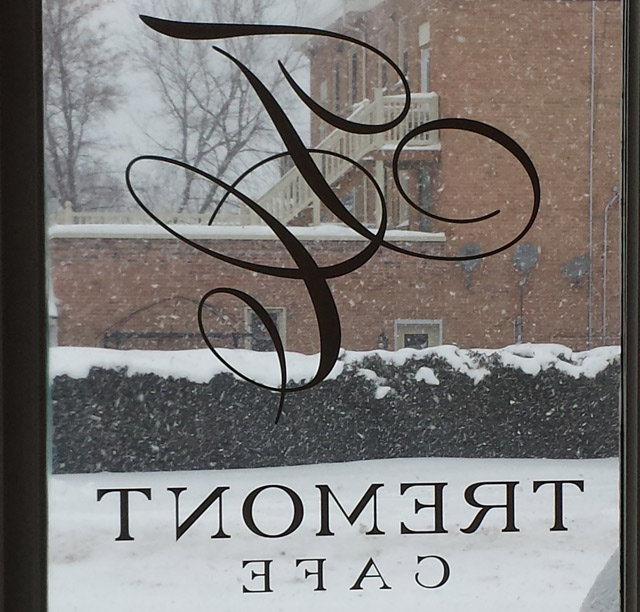 I've been watching the Canadian Juniors and they've made it to the GOLD medal game tonight against the pesky Russians. The Russians have defeated Canada a lot in this tournament lately. Hopefully tonight will be different. I'm sure most of Canada will be watching!