Live Long and Prosper #LLAP
February 27, 2015 @ 10:02 pm 🔗 Post Link
Astronomy, In Memoriam, movies, Interstellar, Leonard Nimoy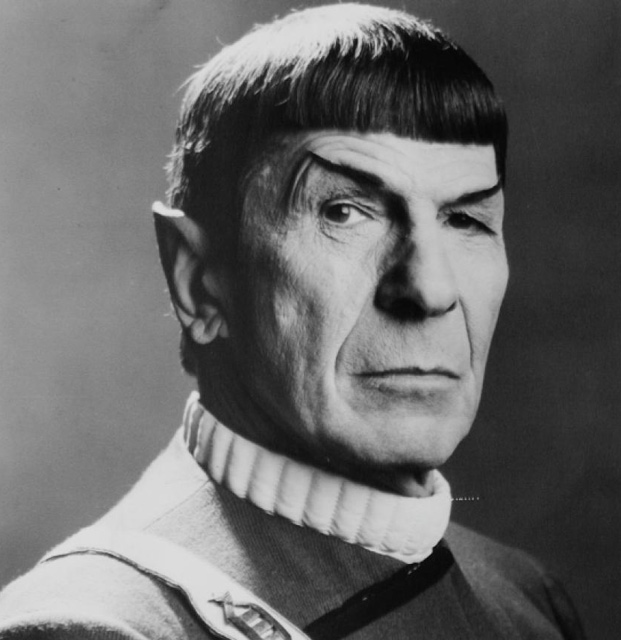 It is strangely curious that I ended up watching Interstellar the day I hear of the passing of Leonard Nimoy. I'm not a Class A Trekkie, but certainly a Class B one. The Spock character one of the most memorable characters in Science Fiction. The man who made that character famous was Nimoy.

Spock: Do not grieve, Admiral. It is logical. The needs of the many, outweigh…
Kirk: The needs of the few.
Spock: Or the one.
Great actor. Incredible role. RIP.
Interstellar was quite a head trip. Mind bending theories of time, relativity, black holes, worm holes, multiple dimensions…. space. It was all that. But it was also a story about humanity and what it means to be human. Our need for love. For companionship. For each other. While some of the film was hard to digest, it ultimately a deeply impactful and moving film. It seems it will resonate for some time in my mind. ⭐⭐⭐¾
Ugh. Another brutal trip to the Dentist this week.
The Sabres better stop winning and fsck up the tank. They are so close to McEichel. Only Buffalo could screw up trying to fail. Sigh.
I've been doing a lot of tinkering with the Raspberry Pi 2. It is quite configured now and for the little money, it is showing some real value. Going to try a few other OS and maybe looking into udoo Quad somewhere down the road.