How many lights?
December 11, 2013 @ 09:12 pm 🔗 Post Link
bdot, Christmas, In Memoriam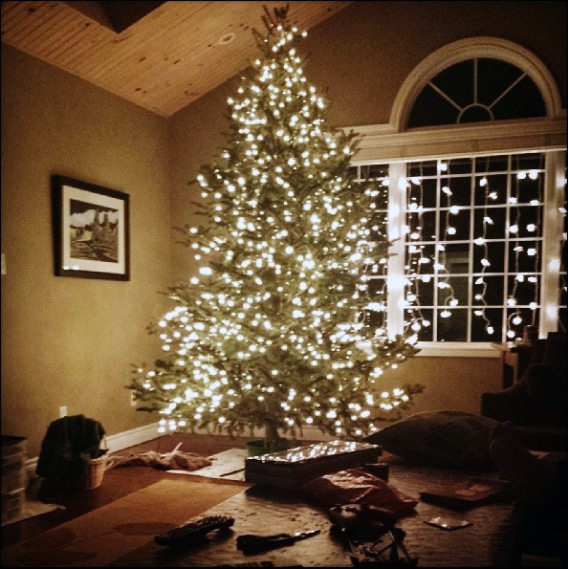 Yesterday was a long day.
In the evening I drove down to St.Catharines with KK and met up with a bunch of friends for the visitation honouring the passing of a friend's dad. Mike seemed deeply moved by our presence. I don't think anyone had the right words. Sometimes there was even silence. But it was clear it meant a lot to him. I wouldn't imagine missing the opportunity to help such a great guy through what must be a very difficult time. We stayed through the 'Rosary' ceremony which was in both English and Polish. I guess I'm bias, but although I don't speak Polish it sounded like a beautiful language. Some softness to the tones. Not harsh sounding like Russian or German. I hope Mike fares well today. A sad passing.
After the visitation the guys (Captain, Joeyicus, KK, Ding and Brad) gathered for a beer, reflection and toast to Mike's Dad. The drive home was interrupted by the rare closure of all lanes of the QEW. It seems like it was a bad night for other people as well.
It was uplifting to come home and see bdot had lit up our 'Great Room' tree. Apparently there are over 1200 lights. Phew.