Legendary Lego
January 19, 2015 @ 11:01 pm 🔗 Post Link
bdot, Family, linux, Buffalo Sabres, Legoland, LXLE, Nexus 7 (2012), The Hobbit: The Battle of the Five Armies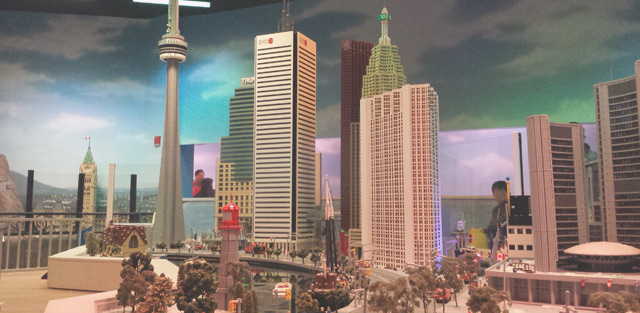 Our Christmas gift to our nephews was a trip to Legoland at Vaughan Mills. I have to say I was pretty daunted by the thought of lugging three young boys to Legoland but I think bdot and I divided and conquered well. That said, three boys… Good lord. It was a bit of drive to Vaughan Mills from Aurora and the parking lot there is absolutely ridiculous. If anything can encapsulate 1st world anger and frustration, it is parking, and driving around Vaughan Mills. It really should be redesigned. Wow. Anyway… after dodging Mercedes and Minivans we ushered the boys into the Mall. Fortunately Legoland is right on the edge near a main set of doors, so you can get in quickly since they don't have a coast check. The first area we entered was a lego recreation of many of Toronto's landmark buildings. It was pretty impressive! The CN Tower lit up as did many of the other buildings. Some of them had motion and sounds as well. At ground level there were lego people, street cars etc. as if an actual moment in time from downtown Toronto was captured.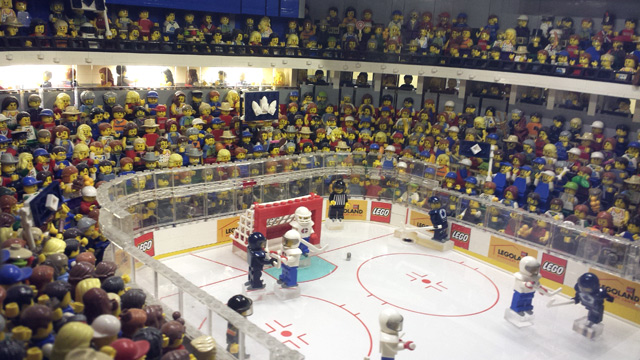 After Lego Toronto we ventured into the main area of Legoland. First thing you notice is lack of girls. It must have been 70-80% boys running around. Well I guess lego knows their target market? It was a mixed experience for the boys. The younger two boys loved it. There was a play area where they could climb around, run and smash…Much like a McDonald's play area. There were rides and activities where you could build cars and race them which was very popular. After about two hours however the eldest teenage nephew was getting bored. After building and racing a few cars and watching a movie or two there wasn't anything else he could do. The rides and play areas are height restricted. He was a trooper however and didn't complain while his younger brother's wanted one more ride and one more race.
So be aware Legoland is certainly geared toward the younger kids. The boys were pretty well behaved most of the afternoon. Clearly by the time we were driving home however, the toll of the long day and tired, hungry young boys began to become apparent. After some food and couch crashing at home the boys returned to a normal level of hostility. Overall it was a fun afternoon. I certainly enjoyed seeing how popular one of my favourite toys growing up continues to be.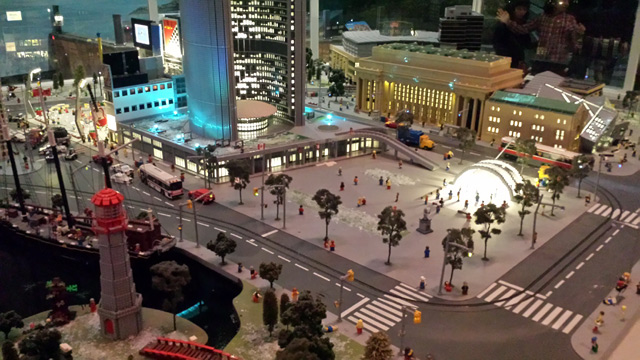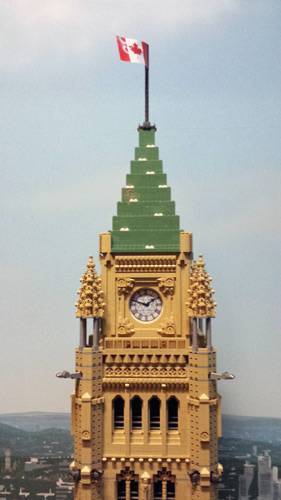 We chilled out at home Saturday night and watched The Hobbit: The Battle of the Five Armies. I can understand the mixed reviews. It was at times epic and awesome but it was also over-the-top and laughable with some really silly action sequences. Why is Legolas always portrayed with such ridiculous battle maneuvers? Sigh. So the long winded Hobbit series ended untriumphantly. That said, I did enjoy it. Most of the characters and battle scenes were well done. I rate it slightly higher than the 60% at Rotten Tomatoes. ⭐⭐⭐½
We are planning two short trips to some Ontario Winter destinations. One to Killaloe to see bdot's parents, and another to Huntsville for skiing/skating. We are looking to do these trips in February and March.
It was another uneventful week on the job front. January seems to have picked up only marginally compared to December. Sigh. Yup.
Trying a linux distro that was created specifically for aging hardware. It's called LXLE. So… I'm going to toss it on my old Lenovo Thinkpad R60. From their website:
LXLE is based on Lubuntu which is an Ubuntu OS using the LXDE desktop environment. It is designed to be a drop-in and go OS, primarily for aging computers. Its intention is to be able to install it on any computer and be relatively done after install. At times removing unwanted programs or features is easier than configuring for a day. Our distro follows the same LTS schedule as Ubuntu. In short, LXLE is an eclectic respin of Lubuntu with its own user support.
I found the distro on Linux Help Guy's Youtube channel.
updated!
I guess I should comment on the Sabres season. *laughs* I've embraced the tank a long time ago. If I took this season seriously then I'd probably lose it. Last in the league and have set (and are still on) the worse losing streak in franchise history. THAT BAD. Somewhere in my mind is the dread of surviving this season AND NOT getting McDavid or Eichel. Then enduring this shit would have been for nothing. Then I'd know the team is truly cursed. They are so bad this year.
Hello… If you are like me you updated your Nexus 7 (2012) to Lollipop 5.0.2 then realized this was a mistake. The device ran so slowly it was practically unusable. So frustrating! Well… I googled about it and came across this page. I added the original posters updates and all the suggestions in the comments below. Turning off all animations. Turn off NFC. Limit processes to 3. Lo and behold… it is certainly better.
Update:
Bah. It was no different. Still runs like shit. I've done a factory reset. Runs a bit better now… I assumed a factory reset would set is OS version back to 4.1.1 but it is still 5.0.2. Le sigh.