Isolated UAP-BeaconHD – SIGH
August 9, 2022 @ 06:08 pm 🔗 Post Link
Ubiquiti, Geeky, Tech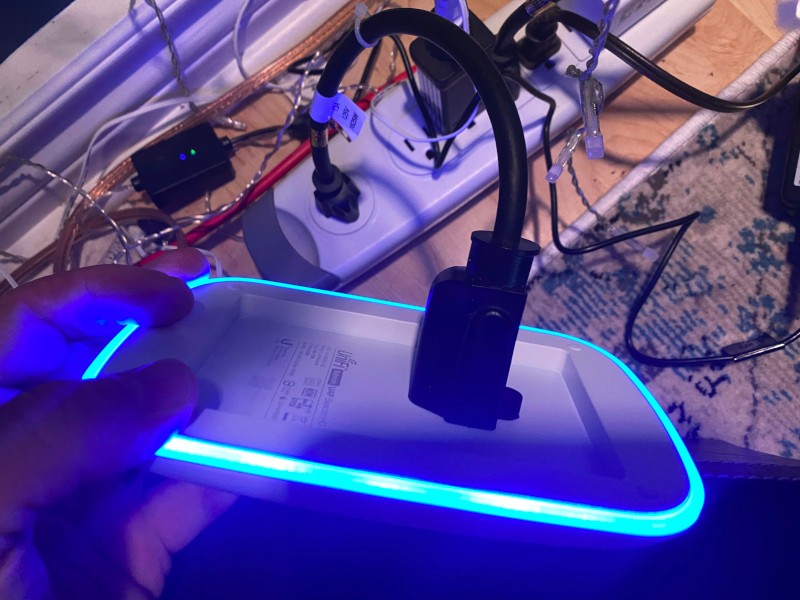 After getting nothing but useless cut and paste responses from Ubiquiti support (how disappointing!)… I eventually solved this frustrating issue. I have two UAP-BeaconHDs, one for upstairs, one for downstairs. They were initially fine. Then at some point I noticed they were both ISOLATED. I removed them from the socket waited 10s, then plugged them back-in (basically a reboot?) and still isolated. I 'forgot' them both and they did adopt but again, but were immediately isolated. Two things I noticed…the plugs sit very awkwardly in the socket and I was trying to re-adopt them in the locations they would service. (IE, not in the room with the UDM-Pro….but fairly far from the UDM-Pro) What worked…I used a short plug adapter (you can see it in the image) and I factory reset the AP in the room with the UDM-Pro. I configured it using the Apple App and – behold – it configured properly! (After the initial config succeed – I moved the APs into the locations they would actually be) I'm not sure if it wasn't adopting/setting up properly initially because they were dropping data since the APs were too far from the UDM-Pro? Or was the janky power delivery? I don't know but… hopefully this helps someone. HA! The FBI raided Tr*mp's house. What a glorious day it would be when that con man goes to jail! LOCK HIM UP!
UPDATE!
Siiiiiiiiiiiiiiigh. So, everything was fine when I went to bed last night. I wake up and both are ISOLATED AGAIN. GRRAHH.
UPDATE!
So it is now 4 days after I logged the ticket and Ubiquity still haven't offered me a single specific response to my issue outside of a cut and paste of a generic AP problem. Wow, I'm shocked at how poor their support is. Days of silence. So I @ed their twitter account. They said it was escalated to a manager (uh huh, sure…) and still nothing…
UPDATE!
Friday! Finally heard from another support tech at Ubi. No recommendations. Just digging for more info. So my APs are still isolated and doing nothing.