Canada v. Ireland
July 26, 2023 @ 07:07 pm 🔗 Post Link
World Cup, Canada, Ireland, Sinéad O'Connor, They Cloned Tyrone, Nobody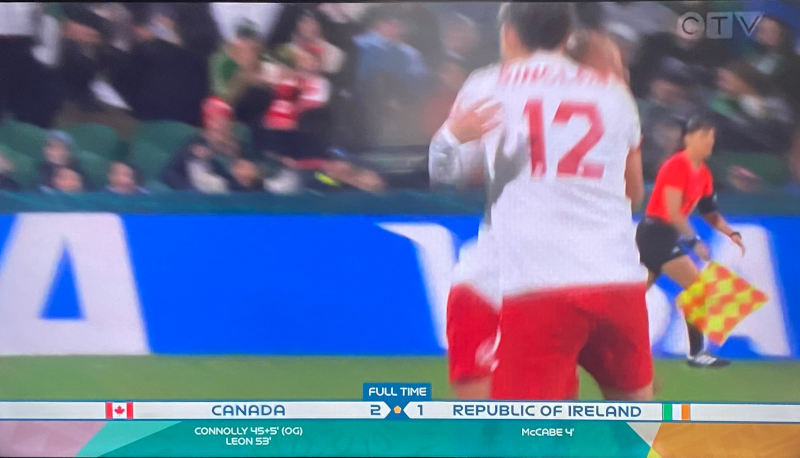 Canada played their 2nd game at the World Cup this morning. Considering Canada's rank and how poorly they played in their opener, this was pretty close to a must win. The game started really poorly. Ireland scored on an incredible corner kick. Canada had tons of possession in the first half but did nothing with it. They mustered 1 or shots. It wasn't until very late they scored on a lucky own-goal deflection. The second half was much better. The Canadians generated more chances and looked more confident with the ball. They scored and held on to win. A tale of two halves.
More sad news from the music industry as singer Sinéad O'Connor passed away at only 56. She wasn't metal but I did like a few of her songs Mandinka, Black Boys on Mopeds and Emperor's New Clothes to name a few... She had such a powerful unique voice and brave outspoken attitude, especially her stance against Catholic corruption. What a shame.
Watched an oddly titled Netflix recommendation last night that actually impressed me. They Cloned Tyrone is an odd dark comedy/social commentary with sci-fi elements. The characters and acting is superb. The plot revolves around three stereotypes from the hood who have to work together to save their community against a government plot to assimilate them... I really enjoyed it and it poses a lot of valid questions about the U.S... ⭐⭐⭐⭐
Off to the SiL's cottage for a few days tomorrow...
Also watched Nobody. Wow... Apparently, Saul gave up his legal practice to become a mofo badass... *smirk* Pretty crazy action film. I really like Odenkirk as an actor. Solid stuff. Some great one-liners. ⭐⭐⭐⭐
update!
Had a nice long chat with my buddy Pat. He told me that Gord's in St.Catharines is closing. Ahh, Gord's. Had so many great nights there - back in the day....At the time it was the only bar in Niagara to hear good alternative music. I'll add an image later. My server is being odd at the moment.