Gorge-ous weekend
July 18, 2016 @ 10:07 pm 🔗 Post Link
Caledon, outdoors, Elora, Elora Brewing Company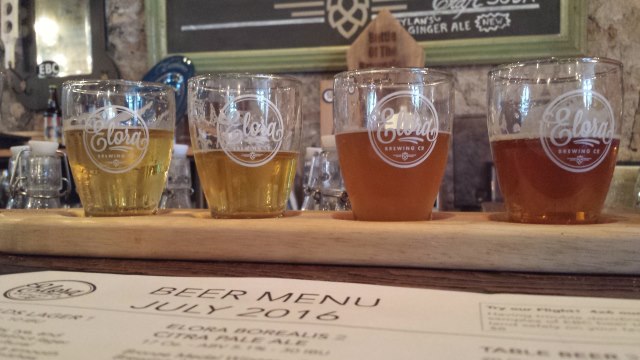 It was a busy weekend. We enjoyed the company of Bdot's Madawaska Valley friends Trish, Jess and BBB. Saturday we ventured over to Bdot's sister's to celebrate her Brother in law's 50th. Unfortunately her sister was sidelined with a nasty 24h flu. We didn't see her once. That didn't deter the party goers. We enjoyed the wonderful warm day on the completed-just-in-time new deck in the backyard. There was water balloons, sundaes and and assortment of gaming in the basement. The party didn't last though. Clearly we are aging we were home by 11. Still a fun night with the ladies pondering a potential new career in creative writing.
Trish and Jess had a long drive home so they left Sunday. BBB stayed over and we decided on venturing to Elora for the day. I always enjoy going there. It is such a cute little town. The first order of business was finding some food and a local business owner suggested the Elora Brewing Company. It was impressive! The gastro-pub has a warm and comfortable environment. I tried their beer flight which gives you a sample of four of their beers. My favourite was the hoppy, flavourful Lady Friend IPA, the Three Fields was also interesting and had a unique flavour, I was indifferent to the Table beer. Sure I was hungry, but we all found the food incredible. Their burger was one of the best I've had in some time. I could have ate another.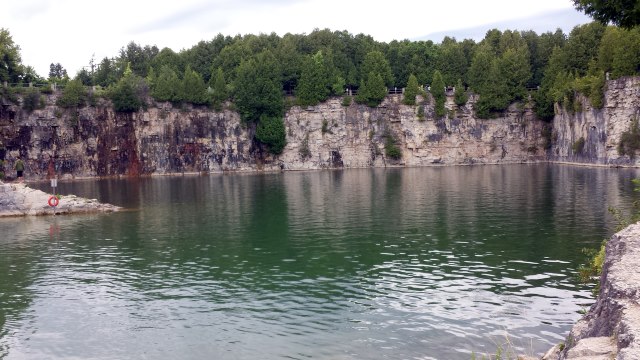 After eating we wandered into a few shops then made our way over to the Elora Gorge Quarry to swim. The area had a nice beach and refreshing water. It was the perfect location for a hot day. An ice cream stop in Orangeville punctuated a perfect Summer's day in Ontario.