Full House
February 23, 2015 @ 10:02 pm 🔗 Post Link
Caledon, friends, Croods, Palgrave, Skiing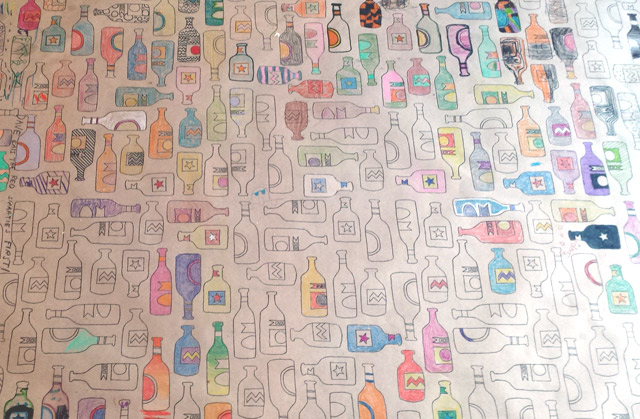 The house was full from Friday evening to Sunday afternoon. Bonnie and Buck (and ALL of their family) visited for the weekend. Their family is now two dogs of dramatically different sizes. They recently adopted a old Irish Setter named Scarlet. She is a big, docile dog with huge paws. This contrasts with their little zippy Jack Russell Terrier named Pepper. The visit was initiated because their daughter had a interview to get into an Arts program at Sheridan. Apparently the program is very difficult to get into with hundreds of applications for each position. While Bonnie, Buck and their daughter were in Oakville, we entertained their other two kids. We watched a movie, the surprisingly enjoyable The Croods. It was quick moving, full of enjoyable characters – all done with colourful, beautifully rendered animation. After the movie we ate then took the kids to the Palgrave pond to skate. Southern Ontario has been under cold warnings for over a week. Temperatures have been dropping to -30 or lower with the windchill. It is fracking cold. Saturday had a brief reprieve from the cold. Even still the group still got cold pretty quickly. It was surprisingly not very busy on the pond. Hmm.
The interview troop returned shortly after we got home. The interview went well but she won't know if she got in for a while. The evening was pretty quiet. Bdot made her delicious Enchilada Casserole… it was a little too hot for the kids however because she could only find hot green chilis at the grocery store. It was spicy but it is still one of my favourite dishes. The guests left early afternoon on Sunday. It was a fun visit.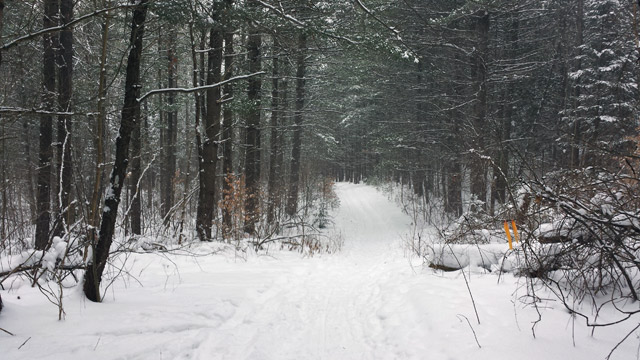 Sunday afternoon was also pretty warm (relatively speaking) so we took the dog to Palgrave to go skiing. Our skiing ability must be improving because 'the loop' we usually do seemed to go by pretty quickly. It is still about 45-50m of skiing at a decent pace. I certainly didn't feel I needed to ski any farther despite the tempting beautiful surroundings. We have been on a roast chicken kick for a week or so… That was last night's yummy dinner. We watched the last Netflixable episode of Mad Men (S06E12) and a bit of the Oscars. We now have a massive queue of movies to watch.
The Sabres, the worst team in the league gave the Predators (the best team) quite a game last night. Sure they were out shot badly (what else is new?) but they got them to a shootout – then lost. Pretty decent result IMHO.