Getting food was quite a hike
April 8, 2013 @ 10:04 pm 🔗 Post Link
food, hiking, Forks of the Credit, Higher Ground, Soulyve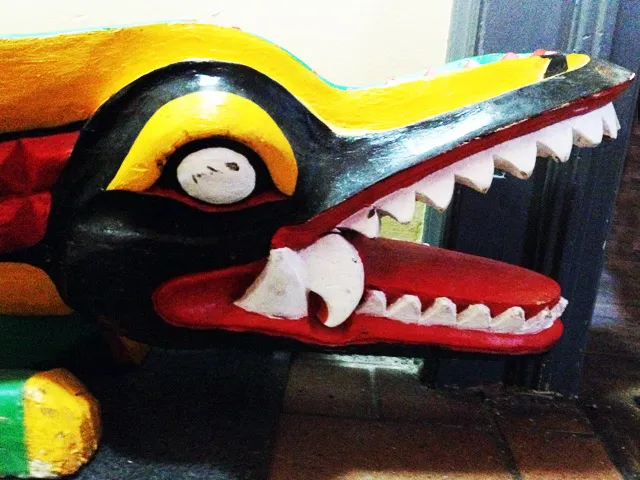 Last week I got an invite to join one of Barb's co-workers (her office husband :P) to play ball hockey. Apparently it is a small group of somewhat older guys so I expect there will be less BS than playing with guys in their 20s and 30s. Well, I was ready to go play Tuesday and couldn't fine my running shoes. I guess I chucked them? I had issues with them last time I played ball hockey but I don't recall getting rid of them. Oh well. I got a pair of Mizunos yesterday so I'm good to go. I had a pair a few years ago and didn't have any problems with them so I thought I'd give that brand another shot. I think it is ridiculous how expensive running shoes are. *eyeroll*
Ten years ago this past Saturday marks the day I met bdot at the McMichael in Kleinburg. Phew. We have been through a lot together in a decade. I'm hoping for many more years together. Happy anniversary chou-san.
Saturday morning started uncharacteristically early as I somehow set a hair appointment for 9AM. It has been awhile since I got up at 8AM on a Saturday. Gawd. After puttering around, and waking up once I got back, we decided on going a long hike at Forks of the Credit. It was a cool, mostly overcast afternoon, pretty decent conditions for hiking. Periodically the sun would poke through for a few minutes. We hiked a loop that followed the Dominion Trail along the river to the stairs/lookout; up the stairs then along the Meadow Trail back down near the washrooms. The loop took us about two hours. There was a group of hikers we kept pace with along the Dominion trail until the Dominion climb where they caught us and we let them pass. The top of the trail has a nice waterfall, traintrack and a series of bridges. The dog did NOT like the bridges. I guess the spacing in slots were too generous for a Vizsla, and it was a little wobbly. She does not like her toes poking down through the cracks I guess. Strangely Princess Tanga had no problems with the numerous stairs. It was a pretty tiring hike. There is still a ton of snow in the shady areas along the route. Mud season is still coming.
Bdot suggested grabbing some caffeine in Belfountain at Higher Ground. It was my first visit to the coffee shop. It had a very chill rustic laid back feel. It was nice to sink into a couch with a coffee after that hike. Bdot is toying with joining a weekly meeting of local knitters at the the shop. It was cute, cookies were good, I'd certainly return.
Coffee, as great as it is wasn't enough. We wanted dinner. The first plan was a nice dinner at Ray's across from where we were married in Alton. But alas, it is closed as they are on vacation. How dare they! Somehow bdot got the idea to try Caribbean in Orangeville at Soulyve. Well apparently Soulyve was recently featured on a local good-eats show and now they are swamped. Soulyve is a small restaurant, you could fit it inside a big living room. When we arrived the tables were full and the wait was 30m. So we decided on getting take-out since the wait was suppose to be less. Well we waited there for what seemed to be an eternity. As we waited they actually decided to close the restaurant as they literally ran out of food. Now that is busy. I believe it. The phone rang every 15m, walk-ins were turned away every 10m and the tables were always full until they closed the kitchen. They were in a constant state of being slammed. So I guess it isn't too surprising that they messed up our order. Our chicken dish had no chicken, there was no rice and our large shrimp dish had maybe a small servings worth of shrimp. Fortunately they knew this, apologized and made it right. They gave us as much food as was available and a few roti shells, and some money back. It was certainly frustrating after the long wait, but I believe they did the best they could in the situation, so no worries. The food we did get was amazing. The curry shrimp was spicy and full of flavour, the roti shells were flaky and delicious… The meal was a bit of a tease, but still yummy. I would still give Soulyve another shot, but maybe during lunch hour.
We were both feeling pretty bagged Sunday but still managed a fair bit of housework, got my shoes, groceries and a bunch of dinners made for the week. Zzzz.